Home
»
China military
» Former CIA Deputy Secretary to recommend a leader to take the lead in the development of the South China Sea
Former CIA Deputy Secretary to recommend a leader to take the lead in the development of the South China Sea
Date:2012-06-12
Author:admin
Category:China military
Comment:0
the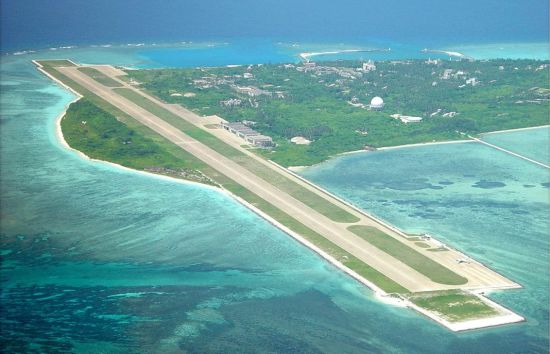 information Figure: Xisha Yongxing Island.
[Global Times correspondent Chen Yiming in the United States aged 81, retired U.S. Navy four-star general, Inman, former deputy director of the U.S. Central Intelligence Agency in Hong Kong on the 10th held a Sino-US dialogue seminar said, the United States has no intention of "containment" of China, the years of the Cold War experience has long proved that the "containment" is of no use. Inman also suggested that in the South China Sea issue, and play a leadership role by the Chinese to take the lead in the development of the South China Sea resources, and create the framework for joint development of the South China Sea resources, Asian countries generally benefit ".
in the ratings on the 11th, held in Hong Kong on the 10th, the second China-US dialogue seminars, says Inman, US-China relations have a profound impact on the entire Asian region. Although the United States and China's political system and cultural backgrounds are very different, but the two sides, expand the stability of cooperation and competition in the premise of mutual understanding and respect.
analysts believe that, Inman served as the Secretary of the U.S. National Security Agency from 1977 to 1981, deputy director of U.S. Central Intelligence Agency from 1981 to 1982, his tenure coincided with the United States and the Soviet Union during the Cold War climax and America before and after the establishment of diplomatic relations, compared to the younger members of the US-led reign currently consume a lot of the Cold War brought to the U.S. strategic resource has a more personal experience and a clear memory. Compared with more than 30 years ago, and now the United States not only in the relative strength of the global decline, but also facing unprecedented scale of the budget deficit remains in the doldrums, the domestic employment and economic recovery struggling and a series of vexing problems, the United States can afford have the cause of "return to Asia-Pacific," and may lead to the Cold War-like confrontation, will be marked with the great question mark.
In fact, the United States there has been the argument of the "condominium" world. "Global Times", the United States a long-term study of Sino-US relations scholars in American political science, military, there is always a surge of cooperation with the Chinese forces, forces in the past that the only contact to make China "peaceful evolution" and now more and more people believe that China's rise is a fait accompli, only to cooperate with China to share the benefits of China's rise, slowing or reversing America's decline trend. ▲
reported:
the South China Sea Institute of release Huangyan Island split Philippine claims
mainland officials: Taiwan in the South China Sea as a negative non-Chinese people disappointed
Japanese scholars have called for the guard to Diaoyu Islands to learn the Philippines more practice in the South China Sea
U.S. troops deployed in Singapore, the Littoral Combat Ship to South China Sea just two days/p>
Philippine President Aquino to the United States a clear commitment to help defend the South China Sea
share: