U.S. nuclear submarine because of the vacuum cleaner cause a fire to spend $ 400,000,000 repair
Date:2012-06-11
Author:admin
Category:International military
Comment:0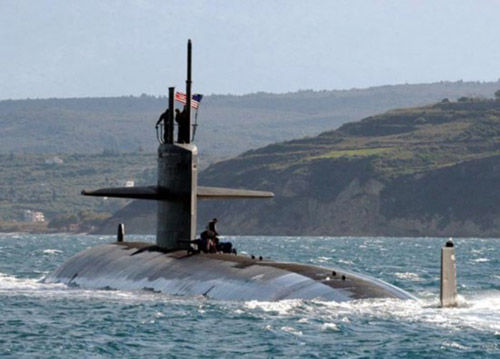 Data Figure: U.S. nuclear submarine "Miami",
WASHINGTON, June 8, according to the National Defense Science and Technology Information Network reports, the U.S. Navy official announced on Wednesday (June 6): Navy preliminary results show that "The fire began on the Miami" nuclear submarine shipyard workers to use a vacuum cleaner. The Navy also confirmed the repair of the submarine's preliminary estimated cost of $ 400 million U.S. dollars.
Portsmouth Naval Shipyard in each shift workers have to use a vacuum cleaner. When the fire broke out, the vacuum cleaner is placed in a vacant room unattended.
According to the shipyard reports, the maintenance work interferes with the work of all other Naval Shipyard in the Central Plains plan, but also need the potential help of the private contractors, the Navy estimates will generate about 10 percent (about $ 40 million) the additional costs.
fire more details and maintenance costs will be announced within the next two weeks, the Navy preliminary findings after the completion. (China Shipbuilding Information Center, Lai Ming)
reports:
the U.S. Los Angeles class nuclear submarine fire did not cause nuclear leak
the U.S. nuclear submarine maintenance of a number of firefighters were injured when fire
Philippines said the U.S. military The nuclear submarine docked Philippine independent Huangyan Island event
Filipinos protest U.S. nuclear submarine docked in Subic Bay,

share: