Home
»
China military
» Sino-Russian military exercise courses covering underwater and special operations of the air, the water
Sino-Russian military exercise courses covering underwater and special operations of the air, the water
Date:2012-04-27
Author:admin
Category:China military
Comment:0
China and Russia SCS members posed for pictures after the exchange special combat skills.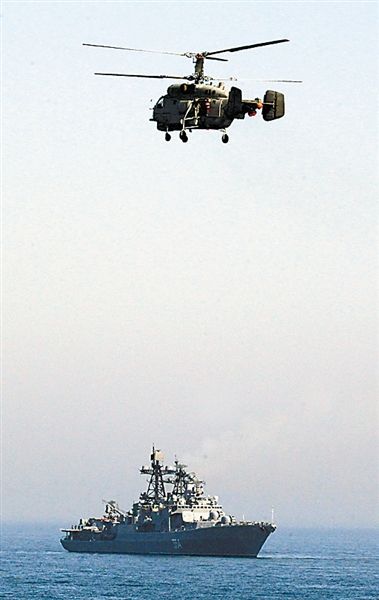 ship machine synergy.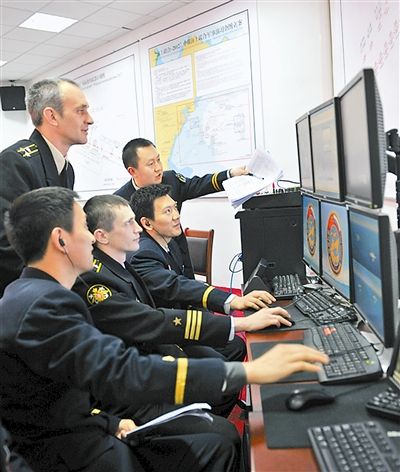 <span class="img_descr "Sino-Russian military officers jointly organized exercise.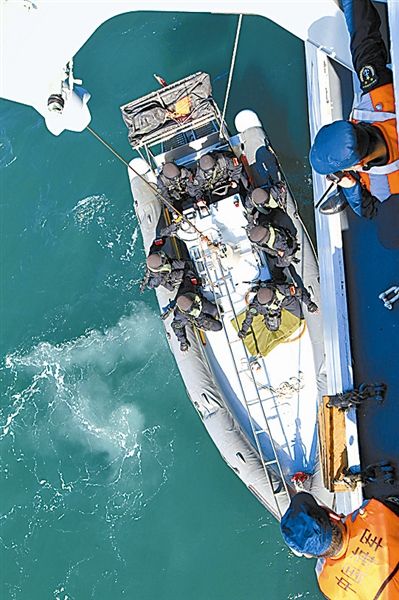 dipping boat.
newspaper reporter Lei Sun Yang freelance reporter Wang Songqi Ju Zhenhua photo coverage
April 22 to 27, the joint maritime -2012 "Sino-Russian joint military exercises held in the waters near Qingdao, China. The Sino-Russian joint exercise is a groundbreaking collaboration, the exercise was a complete success of great significance, an important symbol to further deepen the comprehensive Sino-Russian strategic partnership of cooperation.
the exercise scale, the participating troops, long duration, collaboration requires synthetic, resistant and practical. We sent "Harbin" ship, "Zhoushan" ship, "Xuzhou" ships, various types of ships of more than 20 ships, 22 aircraft, two special operations units, drill courses cover the content of the air, surface, underwater and special operations; the Russian troops more than the main combat ships for the Russian Pacific Fleet, Fleet flagship Varyag missile cruiser, the Saposnikov Admiral large anti-submarine and so on.
exercise in accordance with the operational planning, job chart, live ammunition exercises, marine parade, summarize and exchange the order, focused on training joint convoy of the joint air defense, joint anti-submarine, anti-hijacking joint, the joint search and rescue, the joint supply and other subjects.
(edit: SN049)
, share:
related topics: the Yellow Sea between China and Russia joint military exercises