Home
»
China military
» Russia said China's new missile exposure to suspected wheeled chassis DF-16 (Figure)
Russia said China's new missile exposure to suspected wheeled chassis DF-16 (Figure)
Date:2012-04-10
Author:admin
Category:China military
Comment:0
the information Figure: alleged exposure to the video shot of the Second Artillery Corps, Dongfeng -16 missile.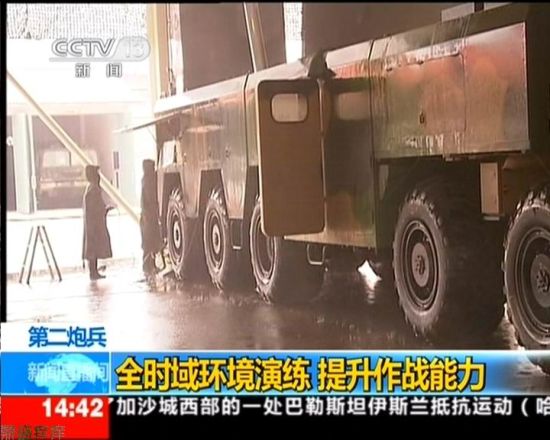 data for: In this allegedly exposure Dongfeng -16 missile video shot, we can see 5 × 5 wheel chassis to the launch vehicle.
According to the website of the Russian military-industrial complex April 9 Recently, a new missile photo was posted to the Internet. Of the missile launch vehicle with a 5 × 5 wheel chassis, on the size, its is likely that the experts had been speculation that China's new generation medium-range ballistic missile – the DF-16.
the Taiwan authorities and safety director has claimed that China started to deploy a range of up to 1200 km DF-16 ballistic missiles, this powerful new missile, which may enhance the mainland's military threat to Taiwan . Taiwan military officials have acknowledged that they do not acquire more detailed information for such a missile, because the continent is rarely disclosed to the data of their own weapons and equipment.
Russian experts believe that the DF-16 DF-15 and DF-21 ballistic missiles in the range to fill the blank. The DF-15 DF-11 short-range ballistic missile, the DF-21 medium-range ballistic missiles constitute China's conventional ballistic missile system.
DF-16 ballistic missiles with a range of between short-and medium-range ballistic missile within the entire medium-range strike system more perfect, it can be said is the inevitable short-range ballistic missile development results. (Compass)
share: