Home
»
China military
» 90 years have been the cradle of China's nuclear brain drain trap dilemma (Photos)
90 years have been the cradle of China's nuclear brain drain trap dilemma (Photos)
Date:2011-12-26
Author:admin
Category:China military
Comment:0
1964 年 10 月 16 日 15 when China successfully detonated its first atomic bomb, which is and then the explosion when the fireball rising mushroom cloud. Pictures from the "People's Liberation Army Pictorial" provide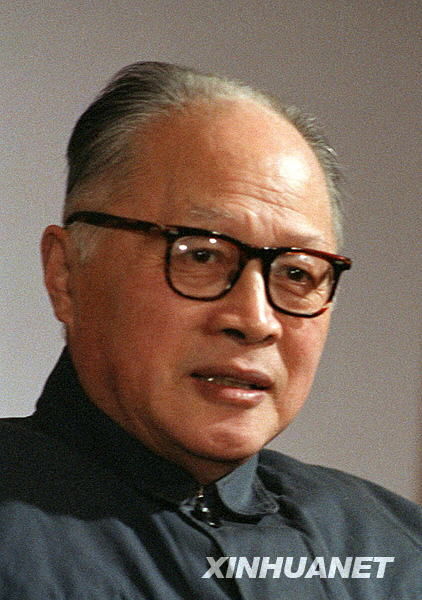 Wang Ganchang (1907-1998), Changshu, Jiangsu Province, the famous nuclear physics scientist, the founder of China's nuclear science and one of the pioneers. Xinhua News Agency issued
Data Figure: China's" two bombs "fathers Deng Jiaxian. Xinhua News Agency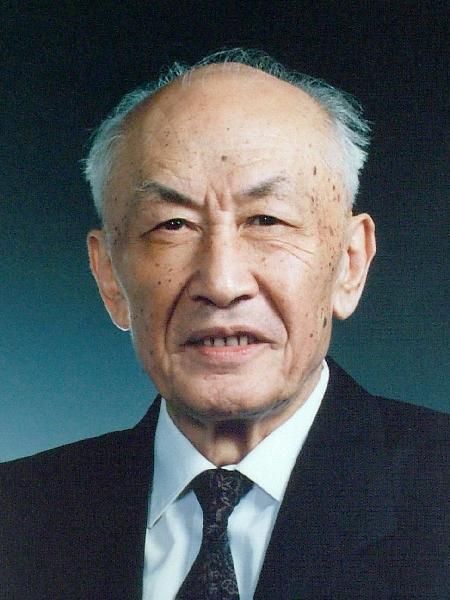 Data for: Zhu Guangya, academician portrait
Xinhua Chengdu, December 25 (Reporter Cong Feng, Chen Jian, Yang Hao) northwest of the 1960s desert bang, into the sky The mushroom cloud shocked the world. Looking back on eventful years, from China's first atomic bomb, hydrogen bomb to the successful development of today, Wang Ganchang, Deng Jiaxian, Yu Min, Zhu Guangya … China Engineering Physics Research Institute (formerly referred to as "nine homes"), generation after generation of researchers to national dedicated his life to revitalize energy.
located in Mianyang City, Fujiang the banks of the CAEP, was founded in 1958. Today, there are academicians CAEP 23, we bring together research talent that is complete, "two bombs spirit" Passing the torch.
However, in the 1990s, but was caught in CAEP brain drain, lean difficulties.
scientific talent as a "first resource"
31-year-old Zheng Gang, Tsinghua University, post-doctoral "outbound", the intention to Nanjing and other places the work of several research units. Institute of Applied Electronics, CAEP and Zheng Gang in after the interview, that his background is in short supply of, and compared with several other units, are in the research environment can provide better for his development space.
and Zheng Gang CAEP many contacts, but also by school teachers to do the work, leadership institutes, is to call every few days to communicate. Zheng Gang difficult to learn at home, the yard will help. Finally, Zheng Gang chose CAEP. Institute of Applied Electronics, CAEP Personnel Organization Deputy Director Tan Xiuli said, for people, not the inside to the "house car" kind of material benefits, but put themselves in for the sake of their future career development, rely entirely sincere .
70-year-old Institute of Applied Electronics, CAEP Su Yi, chief expert, said: "In ten years ago, researchers CAEP serious fault, keep up the level of young people, a lot of talent loss, we once worried about this but now, we bring together the ladder yard rational allocation of personnel, people gather, young people have basically took over the class. "
need first-class first-class career people. Li Jianfeng, Institute of Fluid Physics, CAEP is the Science and Technology Committee. He has worked in CERN in elementary particle physics research, 14 years of overseas study, research career, so that he deeply felt the importance of environmental research. Li Jianfeng, said: "I found the CAEP home feeling, and now China's scientific research conditions worse than foreign, more talents in the country to realize its value."
beginning in 2009, the matter Court to establish communication channels with key universities, organizations, research institutes leadership, outstanding experts reporting to the university for academic and recruitment will preach, in order to attract talent. "Many of our graduates do not know, I feel some sense of mystery and we will use the summer, to attract outstanding master's, doctoral students into the courtyard for social practice and research, so that they look at our research environment." CAEP Personnel Minister Rui Root said.
and "15″ at the end compared to CAEP professional technical and management personnel with doctoral and master's degrees increased by 94% staff and 55%, with positive high-level, vice senior technical titles of professional and technical personnel increased by 60% and 57%.
"SAR personnel" research aimed at high-end, "craftsmen" to solve manufacturing problems
located in the southwest corner of the CAEP, how to compete for world-class high-end talent? Gathered in order to attract much-needed high-level personnel and research team, computing CAEP Research Center has set up Beijing and Chengdu, green energy and green manufacturing technology research center, as a high-end "SAR personnel." These two centers to "thousands of plans," as the basis, the introduction of five high-level talent, at present, the two centers have an impact in the international academic community.
distributed all over the world how to make more talents for our own use? CAEP spirit of "not to do everything, but to provide" in principle, adopt a variety of ways to increase the "financial intelligence" efforts. Rui roots that adhere Visiting Fellow CAEP system, nearly four years, more than 140 well-known short-term experts to the yard, lecture or train people to complete more than 100 research projects.
CAEP good use of five post-doctoral programs, many of the Institute under the subject development planning, refining, break out the challenging task of basic research, to encourage post-doctoral research staff, nearly four years, attracted 85 Dr. stop work, completing more than 100 high-level task.
also CAEP efforts to run post-graduate education, their excellent training of key personnel. Currently, there CAEP nuclear science and technology, optical engineering doctorate at the national level in five subjects authorized, covering the major subject areas of this hospital. In recent years, CAEP graduate education not only further strengthen the training process control, but also through joint training of doctoral students and university model, expanding the scale of training doctoral students. CAEP also Tsinghua University, Beijing, USTC and other elite schools to implement targeted health training, more than 150 total students enrolled orientation.
Rui root that works as a strong research unit, CAEP also need good skilled personnel. The hospital with the skills contest platform, active from the state, the provinces of vocational skills competition held in recruiting skilled players winning. And "15″ at the end than the senior technicians skilled workers, technicians, respectively, an increase of 23% and 20%. Currently, the hospital has introduced a skills contest winners and more than 100 of these "craftsmen" to solve a lot of "high, fine, sharp, strange" equipment manufacturing problems.
to display their talent and setting up the "big stage" to realize their talent
with good talent is the basis for scientific research. In recent years, CAEP and flexible use of personnel around, innovative training model, and create a fair and just environment for the growth of talent, to support national and local young people to participate in large projects, as well as an important model hospital development, construction projects and key issues research, so that they focus on the development and advantages of the project area to sing the "key", to raise the level of the actual exercise.
2007, the Institute of Electronic Engineering, CAEP high-tech research center was established for the subject Center has tight, difficult and heavy task characteristics, the formation of an all-in "80″ consisting of digital signal processing team. For four years so far, team with an average age of less than 30 years, an average of 3 people have two middle defense patent or patent. 28-year-old team leader Hu Maohai said: "The challenging high-tech fields, especially the ability to attract young people and we even golf badly beaten, but also keep people in defense-related research in comparison."
team Gansu Qin Yan rich girl, is this mainly to fellow men, "engineering" team's "Baby." While many girls her age are enjoying the bustling city life, she has chosen to CAEP. Fu Yan Qin said: "In CAEP, I feel the older generation of researchers dedicated to the cause of national defense and love of our young people is to 'two bombs' spirit from generation to generation,' cast the cornerstone of national defense, national backbone to do 'good successors. "
Su Yi told reporters:" In recent years, CAEP personnel have gathered a relatively strong scientific research strength, was dominated by young people. leading general forty-five years old, the backbone of the specific work of young children many twenties and thirties. "
from 2009 onwards, the establishment of international cooperation and exchange CAEP Fund, to increase international cooperation in personnel training program content, select outstanding young researchers to foreign laboratories for three months to one year. Su Yi said: "engage in scientific research must have a window open, create the conditions for young people to the foreign ministers of the experience, so cutting-edge talent competition with top international experts and exchange."
unit to play the main innovation role in recent years, and constantly improve the distribution of CAEP incentive system to increase the autonomy of units allocated to encourage all units with reality, according to the task of talent and contribution, to explore a new model of pay distribution. A few years later, the hospital units subordinate to the formation of everyone "and contributions, than the performance" to create enthusiasm.
recent years, 68 people received the CAEP title of national experts, specialists and 103 provincial and ministerial title, 3 people to become "863″ project chief expert, 3 a "973 plan" project's chief expert, also introduced five countries "thousands of plans" candidates. In the new China on the 60th anniversary parade, seven CAEP involved in the development of advanced weapons and models are reviewed, highlighting a strong national defense scientific research strength.
CAEP Dr. Tian Dongfeng, deputy party secretary, said: "In the past, 'two bombs' straighten the spine so the Chinese people the world today, with the 'two bombs', as the same has become the research personnel national strategic deterrent capability of an important part to play as long as one is not bad, not destroy the talent, the power of China who can not be underestimated. "
share: