Home
»
China military
» 527 People's Liberation Army veterans 32 years wake martyrs (Photos)
527 People's Liberation Army veterans 32 years wake martyrs (Photos)
Date:2011-12-23
Author:admin
Category:China military
Comment:0
in Martyrs Shrine before the rest.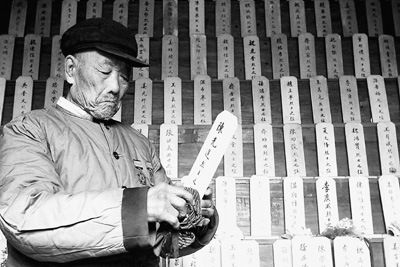 wipe martyrs tablets.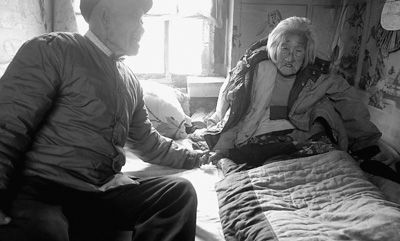 take care of his wife.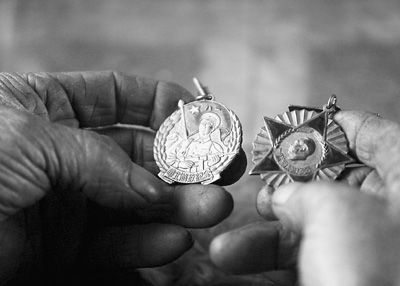 show medals.
12 月 19 morning, Weifang City, Shandong Province, the town of White Talie Shi Longchi shrine, the 87-year-old Chen poly dragging the left leg disability, will be martyrs for the table from the tablets removed, carefully clean, and then gracefully.
poly 24-year-old Chen army, took part in the liberation war and the Korean War. In 1952, his left leg injury on the battlefield. After the war, he twice turned down the superiors of the work, return home farm.
1979 year, Chen began to care poly white Talie Shi Temple, in the Sino-Japanese War and the War of Liberation in the 527 martyrs sacrificed wake, now has insisted for 32 years. Every day, he regarded the martyrs shrine cleaning up. Shrine of the martyr, there is a third brother, Chen Jin Chen together. Chen recalled together, when he left home, the third brother is only 8 years old, after the two brothers have not seen the surface.
no children, the elderly, now and in the 91-year-old wife lived together in a show-liter shrine. Relatives and friends advised him to go nursing home, he said want to leave these "old comrades"; so he applied to improve treatment, he said: "400 dollars a month, enough Anliang a flower." (SUN Shu Bao photo coverage)
share: