Home
»
China military
» Peking University will be the first to send students to the United States military training at West Point
Peking University will be the first to send students to the United States military training at West Point
Date:2011-11-02
Author:admin
Category:China military
Comment:0
data for: America West Point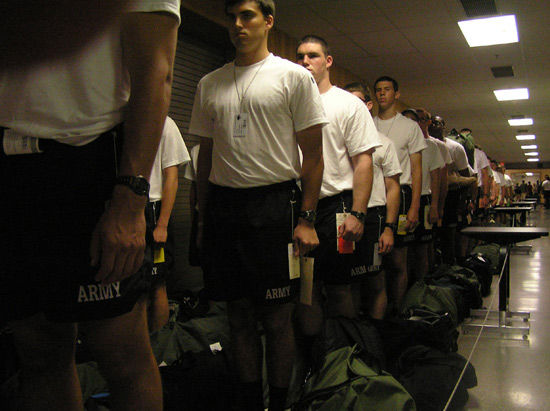 Data for: West Point students
(Reporter Liu Hao) winter vacation this year, Beijing will be the first sent to the U.S. West Point exchange student, short-term visiting scholar, and in accordance with West Point work schedules, military training and courses.
Henton principal at West Point United States will visit Peking University today, President Zhou Qifeng of Peking University student exchange between the two schools, teachers, lectures and other visits to explore the exchanges and cooperation projects. Winter vacation this year, will officially launch the selection of university students from West Point, "military training" of exchange programs.
U.S. West Point was built in 1802, is America's oldest military colleges. West Point motto of duty, honor, country, more than 3700 for the United States to develop a general and two presidents.
International Cooperation Department, Peking University, according to the person in charge, Peking University co-operation with the West Point has four to five years, West Point has been the National Development Research Institute and Beijing University, offer leadership courses. In addition, West Point also send students to the annual Foreign Language College of Beijing University of Chinese.
this year, Beijing University has been satisfied, "Please come in" and ready to "go out" will be the first school exchange student sent to West Point. 10 students selected the school program, using a two-week winter vacation to West Point, short-term visits, students will be in full accordance with the West Point curriculum design, daily routines, participate in military training, sports activities and courses to learn, to experience life at West Point and culture.
Beijing International Cooperation Department official said, to send students to West Point exchanges, not only to enrich students' experience, but also to help this world-renowned military resources, the leadership of the university students, teamwork, self-discipline, problem-solving abilities, personal qualities, etc. training. Will appear in Herndon, competition and cooperation are not in conflict, identify problems, propose solutions, solve problems and the ability to break through in the military and commercial areas are interlinked. A self-discipline, with critical thinking, creative thinking, people can learn from history not only as military personnel, too, can succeed in business. West Point is also the cradle of American entrepreneurs. 500 companies in the world, the West Point has trained more than 1,000, Chairman, Vice Chairman of more than 2,000, director, general manager of the senior management level and more than 5,000.
in the industry view, select the North West Point exchange, shows that our top schools of international exchange and cooperation has not only satisfied with the academic disciplines and other areas, have begun to focus on the international perspective, spiritual, character and other aspects of cooperation, but also contribute to the training.
(edit: SN049)
share: