U.S. experts worry Burke III destroyers with potential technical risks
Date:2011-08-29
Author:admin
Category:International military
Comment:0
Data Figure: U.S. Navy Ali Burke-class destroyers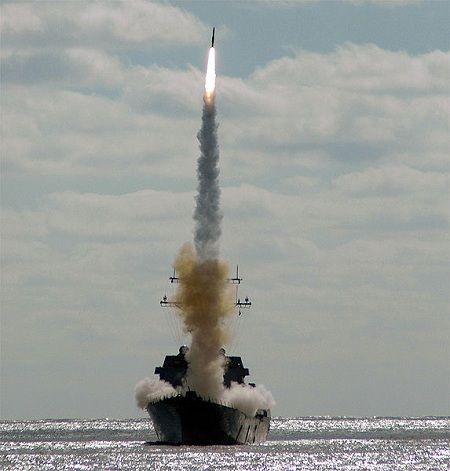 data for: U.S. Navy Burke-class destroyers Ali Bainbridge Road
network, according to Aviation Week, June 2011 October report: With the DDG-51 "Arleigh Burke" III destroyer of the needs and expectations of continued growth, defense analysts and contractors is also growing concern, worry about the U.S. Navy ships in the upgrading of the level when adding too multi-technology.
DDG-51 class ship is the fastest, most affordable and economical platform, so it is selected to provide enhanced ballistic missile defenses (BMD) of the platform will be upgraded, "Aegis" defense system, after the adoption of a new radar system will be.
However, the use of radar to upgrade the ballistic missile defense capabilities, will ship type III additional requirements. The radar is proposed naval air and missile defense radar (AMDR), the sensor components required for ballistic missile defense and air defense at the same time, than the "Aegis" upgrade version is better.
Navy five years ago for the radar/ship research, this study prompted the Navy to purchase the latest DDG-1000 destroyers cut from seven to three, and restart DDG-51 production line, purchases III type of ship, the type of ship in the mid-2010s design. This approach can be more cost-effective, more rapid upgrade "Aegis" system, and air and missile defense radar into the redesign of the "Arleigh Burke" class destroyers in.
after the completion of the review, Navy officials told parliament, "Our radar/hull studies have shown that, DDG-51 and DDG-1000 can support our choice of radar systems, DDG-51 was selected because this type of ship the most economical. "It is estimated that two new DDG-51 costs about $ 3.5 billion, while the current one DDG-1000′s price was more than 30 billion dollars. The study is still under wraps, but according to a Navy official familiar with the study said, "some parts of the ship is still too expensive now looking to find a solution."
defense analyst with the contractor that the Navy radar components to restart DDG-51 production line is subject to the "Aegis" supporters of the pressure. However, the "Aegis" contractor Lockheed Martin has denied this, they think, "Aegis" will not affect the Navy's decision-making.
defense analysts, experts and naval radar officer admitted that plans to install on the DDG-1000 dual-band radar has been adjusting and will offer similar to the upgraded version of "Aegis" ballistic missile defense system capacity. Moreover, they believe that DDG-1000′s other features, such as light composite superstructure and the integrated power system, which will compensate for the lack of air and missile defense radar. DDG-1000 design features are integrated into some of the "Arleigh Burke" III destroyer in.
contractors, according to defense analysts and analysis of the construction of DDG-51 III is the most basic type of ship-mounted anti-aircraft anti-missile radar to be appropriate. Navy senior director of naval construction, but a warning not to do so.
Huntington Ingles Industries CEO Mike Pitt said, "Sometimes, we are a high-tech confusion. Radars are constantly changing, the task is changing, technology is changing and if we radar technology to promote the construction of ships, that ship will not be made. "(China's National Defense Science and Technology Information Network Information Center, Dong Liang China Shipbuilding)
. otherContent_01 p {line- height: 23px; margin: 0px;} (edit: SN049)