Home
»
China military
» PLA East Sea Fleet attack submarine chasers brigade drill quiet submarines
PLA East Sea Fleet attack submarine chasers brigade drill quiet submarines
Date:2011-09-04
Author:admin
Category:China military
Comment:0
Japan Maritime Self-Defense Forces launched the latest black dragon level AIP submarines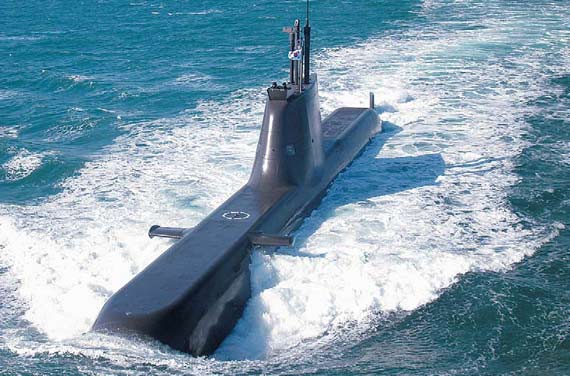 South Korean navy has commissioned a new 214 AIP submarines
our reporter Zhang Xiaoqi Feng Daizong special correspondent correspondent Zhu Lifang
East China Sea a sea. Sea, wave cloud deceitful cunning; underwater, tricky and unpredictable.
sail deployment, combat alert, sonar search, target identification, attack … … 21, a reporter with the East China Sea Fleet in the hunting sea submarine brigade drill, saw the officers and men to carry out anti-submarine training thrilling scenes , exciting "battle" scene.
such as osprey hunting submarines cruising in the sea, the submarine is hidden in the water like giant shark. Invisible in the contest with submarines, submarine hunting sonar that rely mainly on the capture target.
search, precise search! "Jinjiang number" submarine hunting sonar room, sonar soldiers breathless, intently looking for clues to the target. Through dozens of mixed noise, sonar monitor Zhijun suddenly reports: "Right in front of a metallic echo, the distance × × chain." Carter, "prey" instant disappeared. Two minutes later, a faint echo of the metal again.
"pay attention to remove 'false echo' bite objective, and report the situation." Captain Li Jian and decisive command, "Right full rudder, heading × × ° × × speed section."
"Ding 零零 -" a hasty fighting alarm suddenly sounded, hunting through the waves on the ocean submarine fleet, the submarine started to catch on with the "fight."
confrontation, tense stand-off! The face of "cunning" of the submarine, Zhijun with a wealth of experience, again accurately captured Ruoyouruowu metal echo. "Report captain, the target is locked, the distance × × chain!" Li Jian side of the sober analysis of the submarine campaign momentum, while commanding the submarine hunting slowly approaching the target.
"target port side, away from × × chain, boat bow attack submarine, depth charge ready!" While the captain issued the battle command on the occasion, sonar soldiers report: "prey, ready to flee." Wanted to run ? Too late! "Fire!" With the commander's order, the target area immediately aroused dyke water column.
30 seconds after the news came: Attack accurate.
guide the training of a boat with the Marine Police District Commander, said Cheng Jie told reporters, with the muffler submarine stealth technology continues to evolve, hunting submarines, anti-submarine warfare increasingly complicated and confusing, forcing the "hunter" training even more perfect "hunting" skills. In recent years, the brigade has explored a fast anti-submarine search, covert attacks on the enemy more than 10 kinds of tactics, to become the territorial waters of the next gallop "hunting shark Eagle."
(newspaper the East China Sea a sea March 22 Xinhua)