Home
»
China military
» In the CAST report said some of China's weapons to catch up the advanced world level
In the CAST report said some of China's weapons to catch up the advanced world level
Date:2011-09-03
Author:admin
Category:China military
Comment:0
Data for: People's Liberation Army soldiers and 99 tanks filled with armor-piercing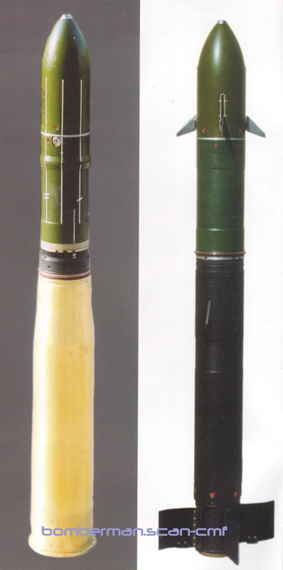 Data Figure: China 59D1 tanks for the use of 105 mm artillery missiles
10, the China Association for Science and Technology Organization issued a "weapons development of science and technology subjects report. " China reports first disclosed in weapons research in recent years in all areas of significant progress made, some weapons technology has been catching the world's advanced level.
report shows that China's armored device has initially established a complete system; armored vehicles' mobility, firepower, protection, "the three performance has been improved; design methods from generation design, second copy to Start with independent intellectual property rights; high-power diesel engine, fast burning, high-pressurized, high temperature cooling and other key technology research and application device has reached the main battle armor can be equipped to compete with the world advanced level.
report, the domestic conventional weapons platform in the development of a new series of guided weapons, the initial formation of the anti-tank missiles, homing shells, artillery missiles, guided bombs and unguided rockets of the series.
report said that although the overall performance of Chinese ammunition at the level of the 1990s, but increased in the bottom row of process technology, trajectory correction, so wear a shaped charge technology to reach the international advanced level. Torpedoes, mines made a great leap forward in technology is.
that the Chinese weapons developments in information technology, the report said, weapons and foreign information technology gap in weapons platform of information are not yet completed, the vehicle integrated electronic information system and other aspects of the lack of uniform standards. In addition, information technology, front-end technology with the United States and other developed countries there is a large gap.
report pointed out that China's future weapons system to promote integration, automation, digitization, networking and intelligent direction, maintaining the traditional weapons superiority, a new concept to further develop weapons to carry out research and application of new materials . (Legal Evening)
have _COUNT_ -bit user comments I want to comment
Related reading:
Russian media said that China has successfully developed a new type of amphibious tanks (Photos)
the United States said that in 2008 Chinese Type 98 main battle tank production in the world
China U.S. and Russian long-range rocket technology than the world's highest (Photos)
China WS2 long range rockets to replace short-range high-precision tactical missile
SDB China's latest-made precision-guided small-diameter Bomb (Figure)