Home
»
China military
» Qingdao Marine parade Fang Haijun formation by reading the whole process (Photos)
Qingdao Marine parade Fang Haijun formation by reading the whole process (Photos)
Date:2011-09-03
Author:admin
Category:China military
Comment:0
Video: States soldiers stood in neat or easy or acceptable waving review
4 23 afternoon, the military parade to commemorate the People's Liberation Army Navy Marine held in the Yellow Sea near Qingdao . Xinhua News Agency reporter Li Gangshe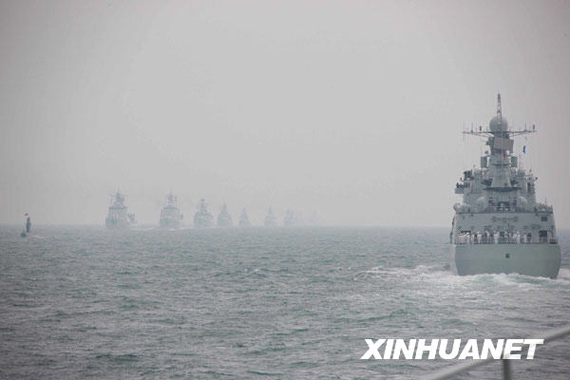 4 23 afternoon, the sea parade was held in the Yellow Sea near Qingdao. Xinhua News Agency reporter Li Gangshe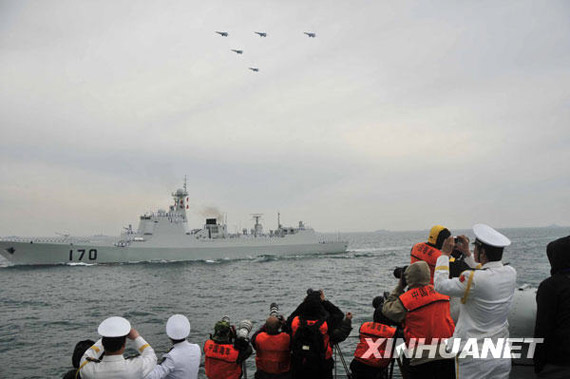 4 23 afternoon, the PLA Navy to commemorate the 60th anniversary of the marine parade held in the Yellow Sea near Qingdao. Xinhua News Agency reporter Li Gangshe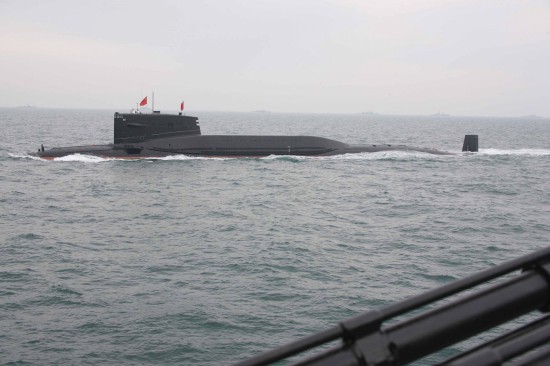 4 23 afternoon, the PLA Navy to commemorate the 60th anniversary of the marine parade held in the Yellow Sea near Qingdao. Marine-style two-stage review, the first stage of sea-past, to review the Chinese Navy ships and aircraft; sea parade for the second phase, from 14 countries reviewed the 21?
LONDON: According to Xinhua military Reporters Zheng Wenhao front reports, march 6, Long March 3, 218 nuclear-powered submarines and the Great Wall, Great Wall, 177 conventional submarines in order to accept review. Chinese nuclear submarine in public.
the head of the submarine is the most talked about by reading the ship. Images of a section of the submarine black fish to the state through the semi-submersible, you can clearly see the slope of the bridge station three soldiers. Wait behind more by reading the review of the Chinese ships, arranged in a long-term. Nuclear submarine appears, all the reporters are very excited, shouting "big snakehead!"
Shenyang missile destroyer in review. A variety of missiles, radars, naval artillery on display, the officers and men dressed in white Navy dress slope stations lined up to read the warship Zhuang Yanjing Li.
electronic surveillance aircraft overhead, in review. Since the 1990s, fighter-bombers, electronic reconnaissance, anti-submarine aircraft, early warning and patrol aircraft, tanker aircraft fielded forces, expanding the scope of activities of naval aviation, naval surface ships and troops to seize command of the sea to lay the foundation.
guided missile destroyer Harbin is in review. The ship has visited the United States, Russia, 13 ports in 11 countries, receiving foreign ships and foreign military officials visited more than a hundred times. Central Military Commission in January 2003 was awarded the "Pioneer ship at sea," the honorary title.
fighter-bomber formations overhead, firing 72 IR decoy, as the festival of fireworks bursting in the air.
Xuzhou missile frigate in review.
Luoyang missile frigate in review.
fleet anti-submarine helicopters overhead.
Mianyang missile frigate in review.
Wuhu missile frigate in review.
ambulance helicopter pulled out the red, yellow and blue color band, the People's Navy achievements written in the sky, carefully written.
Cangzhou missile frigate in review.
Kunlun Mountains No. 260 of the dock landing ship-borne Marines in review. China has independently developed the ship is the amphibious dock landing ship of the first ship, which served to fill China's domestic amphibious dock landing ship of the blank, updated the traditional military concept of landing operations, marking the delivery of Navy amphibious forces COSCO Shanghai the ability to have a greater degree of improvement.
8 艘 painted marine camouflage missile boats, gallop, setting off bursts of spray, and guests from various countries to pay tribute to the Central Military Commission Chairman … …
Chinese naval fleet by reading all through, sea-past over.
related topics: navy 60 years