Russia resumed strategic bomber flights that do not pose a threat to the United States
Date:2011-09-03
Author:admin
Category:International military
Comment:0
Russian TU-160 and TU-95 strategic bombers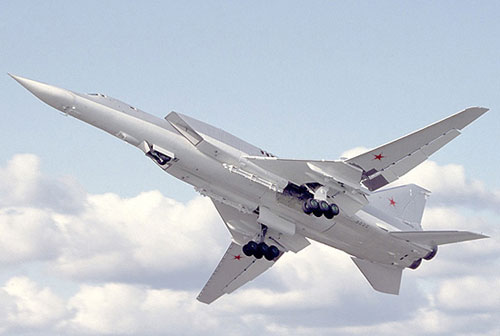 Russian TU-22 strategic bombers
MOSCOW, August 22 (Reporter Nieyun Peng) 22, Russian Foreign Ministry said in a statement, the Russian strategic bombers resume flying the Air Force planned to implement in strict accordance with international aviation law, which the United States and other countries will not pose any threat.
statement said Russia's move aims to ensure that Russia's security, will not affect the existing balance of power in the world. Statement that the United States pursues a double standard, one criticism of Russia's strategic bombers fly routine, on the other hand near the Russian border in the deployment of missile defense systems.
18th of this month, U.S. Secretary of State Condoleezza Rice met with NATO foreign ministers, said Russia's Air Force strategic bombers fly routine is a "dangerous game", no one wants to see Russia's strategic bombers in the United States along the flight.
Russian Armed Forces Deputy Chief of Staff Nuoge Wei Cen 19 at a news conference in Moscow for Rice's remarks that Russia's strategic air force will not be idle, it must complete its task.
last August, Russia announced to resume 15-year long-range strategic bombers fly routine combat duty, to respond to security threats confronting the country. Russian strategic bombers fly zone, including the Atlantic, Arctic, Pacific, Black Sea and the Arctic sky.