Home
»
China military
» British peace index rating countries: China ranked No. 74 North Korea 131
British peace index rating countries: China ranked No. 74 North Korea 131
Date:2011-09-03
Author:admin
Category:China military
Comment:0
data Photo: Chinese soldiers shooting training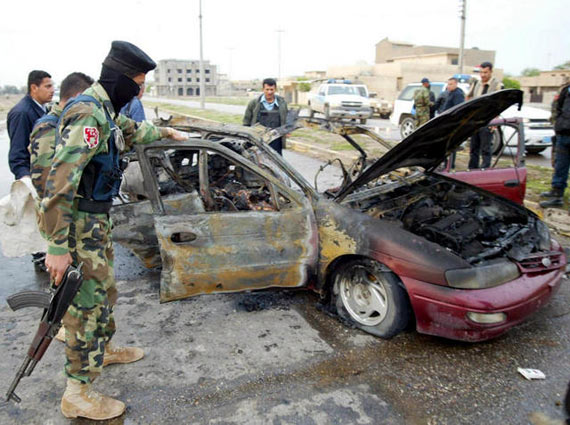 in 144 countries, Iraq for three consecutive years out last first. Data for: Iraqi soldiers look at a suicide car bomb blast site
Tangxiang Global Times special correspondent reports, according to Japan's Kyodo News reported on June 2, the British investigative bodies such as 2, released this year's "World Peace Index." In 144 countries, New Zealand to become "the world's most peaceful country." Iraq the last three consecutive years out first. Japan last year slipped two ranks 7th in the Group of Eight ranked first in Canada to replace. China is ranked No. 74.
learned that the "peace index" by the British "Economist" magazine survey of departments and think tanks in 144 countries to object to its domestic and international disputes, crime and the risk of terrorist attacks, political order to quantify the stability of other projects, published annually from 2007 onwards. This year's rankings, Denmark and Norway breakdown of 2,3, the top ten countries account for half of the Nordic countries.
other Asian countries, Singapore ranked No. 23, South Korea ranked 33, North Korea ranked No. 131.
as military spending, the number of troops and weapons and so were included in the assessment of import and export objects, only in the United States ranked No. 83 ranking, but due to the risk of terrorist attacks by the fall, so last year The first 97 up 14.
ranking on the list are Zimbabwe 134th and Russia 136th, Afghanistan, the first 143, 141 on Israel and other countries are former Soviet Union, Southwest Asia, Middle East and Africa.