Japan to allow female sailors boarded the ship shortage for the first time in service (Figure)
Date:2011-09-03
Author:admin
Category:International military
Comment:0
Sea of ??Japan SDF female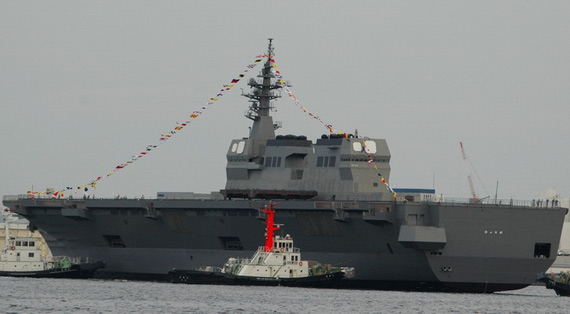 on the number "destroyer "long 197 meters wide and 33 meters. Base displacement of 13,500 tons, is called "quasi-carrier", the ship will serve as the class helicopter destroyer Shirane successor, is expected to be commissioned in March 2009.
Global Times special correspondent Li Jing reported in Japan: Japan's Web site today reported September 23, 22, Japan's defense ministry decided to make a decision, starting from fiscal 2009 to allow women to self-defense forces to serve on naval ships.
According to reports, the move will break the practice since 1954. Japanese Defense Ministry officials said a long time, the Japanese Self-Defense Force there are staff shortages, want to allow women on the ship self-defense forces to alleviate this problem.
present, the size of the Japanese Maritime Self-Defense Force is 4.5 million, of which 2,000 lines of women. The first female self-defense forces is expected to ship on the ship next year's spring serving "on the" number "destroyer", the above layout with separate areas for women.