Home
»
China military
» China sold the U.S. media to belittle the performance to snatch Pakistani arms market Ba Tanke
China sold the U.S. media to belittle the performance to snatch Pakistani arms market Ba Tanke
Date:2011-09-03
Author:admin
Category:China military
Comment:0
data for: the Pakistan Army by the Chinese Type 59 tanks, improved "A Erzha Lal" tanks for war games

French media said that China intends to sell Lei -6 Pakistan-guided bombs. Data Figure: China 500 kg guided bombs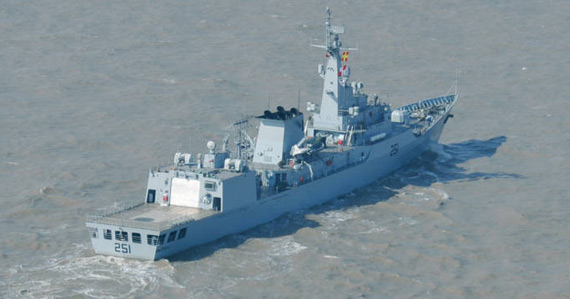 Data Figure: China sold Pakistan F22P frigate at sea level 251 test
newspaper freelance writer Tian Jianwei
the past month and a half , the Pakistan army and police to be occupied by the Taliban militants launched a massive offensive in the Swat valley, and announced this action achieved "success." According to the U.S. Global Strategic Network reported on July 3, Taliban militants in Pakistan in the process, many people concerned about the Pakistani military in operations to suppress the use of weapons of performance how the two countries.
weakness of the U.S. exaggerates China Tank
U.S. Global Strategic Network article said that China-made Type 59 tanks to face the Taliban RPG-7 rocket launcher attack, appeared to be very fragile, and their website also put a piece of the destroyed Pakistani army tank pictures.
However, the Chinese tank by the Taliban to "fix" the report, Bloomberg News quoted U.S. Army correspondent Usman Ansar in Pakistan, said the Pakistan Army to suppress the Taliban process, extensive use of "A Erzha Lal" main battle tank, the tank is made in the 59 tanks made based on the transformation, in particular, to strengthen the firepower and protective strength.
the most popular online photo shows a road in mountainous Swat, and an "A Erzha Lal" tanks had been destroyed, the Pakistani Army tanks from the 7th Infantry Division's armor group. Was this car with a tank infantry unit was ambushed in the mountain road, the Taliban in the tank within 15 minutes continuously to launch suicide attacks six times, during which spent six cars filled with explosives and three motorcycles, attacker detonated explosives near the tank. No breakdown huge wave tank turret and chassis, nor was detonated ammunition compartment, all staff were successfully escape. This shows that "A Erzha Ralph" did not look like tanks as described in the global strategic networks vulnerable. And having said that, according to the use of suicide bomber explosion equivalent, even if the U.S. M1A2 tanks, it is difficult to get out.
the United States tried to bar dumping of arms
U.S. media to belittle the performance of Chinese tanks, do not rule out its arms to seize Pakistan's intention to clear the way for the market. In cleaning up operations, the Pakistan Army Aviation 33 Squadron frequent use of American AH-1S "Cobra" helicopter gunship cruise in the theater.
such as an operation in Pakistan Inter-Services Intelligence (ISI) was informed that a senior Taliban leader hiding in mountainous Swat, a warehouse, two "Cobra" quickly took off, 3 "Tao "missile has hit the head to hide the warehouse, this name being used satellite phones extremists killed.
According to the French, "Aerospace Daily" magazine reported in April this year, China and Pakistan signed co-production of JF-17 fighter jets soon, the United States quickly offer to the Pakistan Air Force fleet of F-16A/B fighter aircraft to upgrade to F -16C/D level. In the airborne weapons, when China had just made sales to Pakistan "Thunderbolt -5″ air to air missiles and "Ray Stone 6″ precision-guided bombs will be immediately announced that the United States to provide the latest variant of the AIM-9X "Sidewinder" air to air missiles and 500 GBU-38 guided bombs. U.S. ED also made Pakistani military is willing to "friendship prices" for sale 6 "Perry" class frigate program, to prevent the Pakistani army to China to purchase more F22P frigates … …
Pakistan Army correspondent ust Manan Surrey had Pakistani and U.S. military cooperation between Pakistan conducted a comparison between China and Pakistan is not simply that the arms sales relationship, "is more like a sincere exchange between brothers … … the Pakistan army is using Chinese weapons mood comfortable, not like the use of U.S. weapons that require the face all day Man Moreover, the performance of Chinese weapons are not weapons worse than the United States, although the United States 'generous' to sell us F-16C/D fighter aircraft, but the United States is simply unreliable, because at any time Pakistan's defense secrets to tell the Indians. "