Home
»
China military
» Wu said the Chinese military enterprises boss intended to stimulate replication of Su-27 Russia to restore funding
Wu said the Chinese military enterprises boss intended to stimulate replication of Su-27 Russia to restore funding
Date:2011-09-03
Author:admin
Category:China military
Comment:0
data for: Ukrainian Air Force Su-27 fighter aircraft fitted out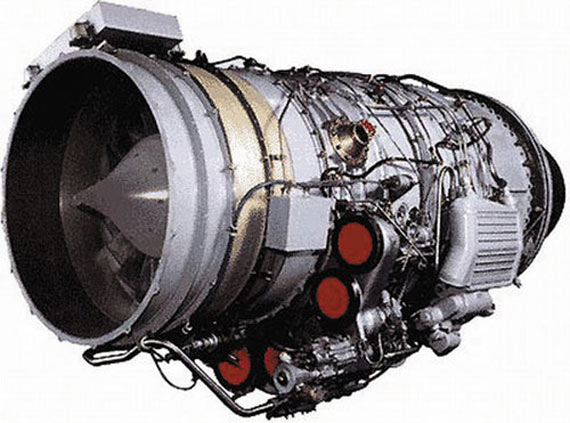 data for: Ukrainian system of AI-222 aircraft engines

Data Figure: China L -15 advanced trainer used by the Ukrainian system of AI-222 engine
newspaper freelance writer Wu Tao
Ukraine is in addition to Russia, the Chinese military technology in the field of another partner more closely . Recently, however, came not from the Ukraine and harmonious voices: parliamentary National Security Committee Vice Chairman Wu, aviation giant's chairman Vyacheslav 夫博古斯拉 Zaporozhye Day Aliyev publicly insinuate China "Copy" Russia aviation equipment.
presumptuous claim that China copied the Soviet Union -27
According to the Russian military industrial complex site reported on July 28, Bogut Tesla Aliyev to the Russian news agency said today , Ukraine, China has requested the sale АИ-222-25 engine production license. This message had nothing special, surprise, he followed the Chinese may yet turn to the "copy" technically advanced countries.
Bogut Tesla Aliyev to take Russian-made Su-27 fighter, for example, "They (the Chinese) to buy a laser scanning equipment, the purchase of Su-27 fighter to multi-dimensional body copy; Russia with It took 15 years to develop the aircraft and put into mass production, can the Chinese people with modern equipment, only a week to replicate the aircraft fuselage. "
comes in black aero engine problem , Bo's evasive and said: "engine components require sophisticated manufacturing technology, China is temporarily not yet learned, which is China ready to buy the reasons for the engine production license."
want to restore funding to stimulate Russia
in remarks to Russian news agency correspondent wondered when Bogut Tesla Aliyev to turn to the black Russian Yak-130 aircraft for cooperation projects. In fact, he is likely to use the black side to sell China АИ-222-25 engine license issue to remind the Russian media: Russia is not the engine should stop funding this next step of cooperation is essential to both sides.
Yak-130 is 俄罗斯雅克夫 Lev Design Bureau developed the new coach fighters. АИ-222-25 engine is the Zaporozhye plant their own money on research and development, E Wu joint production of a new engine, the original plan with a Yak-130 is used.
Bogut Tesla Nazarbayev said the company warehouse store with 22 units АИ-222-25 engine, while in (Moscow) "Salute" and about 10 plants. However, the past few years, the Russian Defense Ministry did not put in money. "In fact, the Russian Defense Ministry had no money, they will not pay for these engines," he said, "I hope to stop the project funding is only temporary, I hope the Russian Defense Ministry to restore the joint production of the black Russian aircraft company funding for important projects. "
need to work together in the Uruguayan military cooperation treasure
Bogut Tesla Akayev is seeking to get China to buy АИ-222 -25 to stimulate Russia, not whim. As we all know, the black in the aviation sector has maintained cooperation. In January, Defense Minister Yekhanurov Wu led a delegation during the visit, with China Aviation Industry Corporation leading the talks, both sides have begun to discuss co-production of L-15 trainer and licensed production by the Chinese АИ-222- 25 engine issues. Yekhanurov has publicly confirmed that the two sides discussed joint production of L-15 and its possibility of exporting third country.
At the same time, China and Russia in the Su-27 when there is disagreement on the issue of intellectual property rights. Russia and some domestic media and scholars to take China's "imitation," said Su-27 thing, some politicians and military officials also worry about China's "violations" of its intellectual property rights as an excuse to oppose the export to China part of the military and the transfer of key technologies. Especially in the issue of aircraft engines, but it was out, this is the "China card, the neck," the last trick.
In this case, as the Ukrainian parliament's National Security Council Deputy Chairman Bogut Slavin Aliyev, by the Russian side expressed dissatisfaction with the machine, alluding to China's "violation of intellectual property", the improper remarks not only undermine China's image, will affect China-Russia military-technical cooperation as well as in black. In fact, last year China and Russia had signed a military technical cooperation to protect intellectual property rights agreement, China has to take concrete actions to show respect for Russian weapons and military equipment of Russian intellectual property determination. As for black military-technical cooperation between the two countries in recent years, driven by high-level military and political, but also showing a good momentum. This hard-won equal partnership, mutual benefit is entirely based on the need to both countries cherish.