Home
»
China military
» AWACS appearance of new long-range rockets may be the National Day parade
AWACS appearance of new long-range rockets may be the National Day parade
Date:2011-09-03
Author:admin
Category:China military
Comment:0
data for: 2000 Chinese Air Force air marshals large AWACS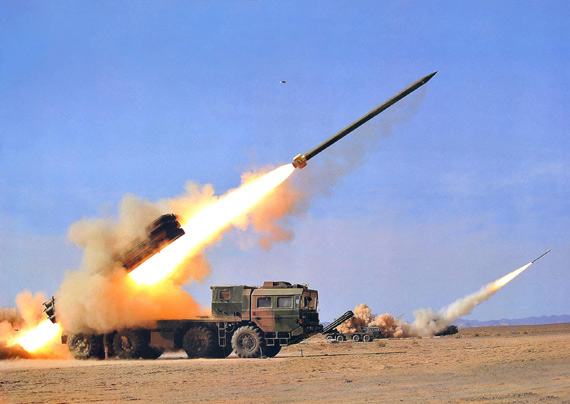 data for: the new 300 mm long-range military rocket fire
People's Daily Online Beijing military on August 1 (Xinhua correspondent segment Xin Yi) National Defense University Military Logistics and Military Equipment Department of Research and Technology Associate Professor Li Daguang 1 guest People's Daily said in this year's National Day parade, 100 mm assault gun, new long-range rockets, the J-10, AWACS and some new equipment may appear.
Li Daguang said that currently the whole process of preparations for the parade can be said to be very confidential, the main purpose is to inspire people to parade day. From the current situation, rarely disclosed information, but the overall leader's speech on military and related personnel, some of the information, users should have the following to look forward to:
First floor side team to some new content, including some new ground weapons. May appear in the side of counter-terrorism special forces team, peacekeeping forces, may also appear last year on behalf of parties of heroes and rescue teams. The equipment, to participate in this "Peace Mission 2009″ joint anti-terror military exercise between China and Russia, 100 mm assault gun, and the new long-range rockets are likely to occur.
second team in the air side, there are many worthy of our expectations, including some new fighters. Such as J-10, J-11, AWACS, etc., may be in the air echelon parade.
In addition, a parade is held in line with the principles of thrift, and how to do this against the background of both the parade and great savings, but also we should expect a spectacle.