Home
»
China military
» China's joint military exercises to use modified medical medical service train (Photos)
China's joint military exercises to use modified medical medical service train (Photos)
Date:2011-09-02
Author:admin
Category:China military
Comment:0
participate in" Medical Service Mission 2009 "exercise, train medical teams to the Fourth Military Medical University training to carry the wounded. Yuan Guangming photo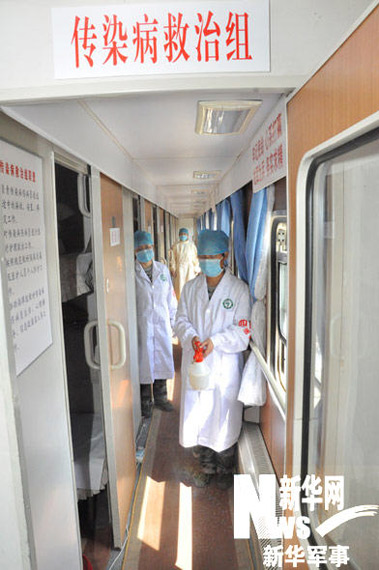 participate in "Medical Service Mission 2009″ exercise, the Fourth Military Medical University, train health infectious disease medical treatment group. Xiejin She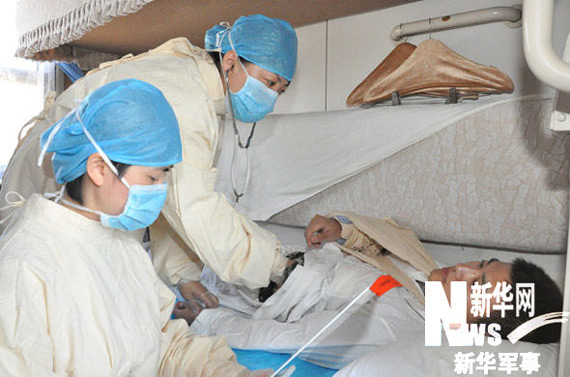 Fourth Military Medical University trains medical staff training to treat the wounded. Xiejin She
Yinchuan Xinhua, August 18 (Xinhua Qiuli Fang Cheng Xiao): to participate in "Medical Service Mission 2009″ joint military exercise, medical relief trains medical Fourth Military Medical University, after a long-range mobility to reach the exercise area, train only two days to complete conversion tasks. Currently gearing up to do all the preparations to participate in exercises.
train medical teams to the Fourth Military Medical University was established in August 2005, under the Fourth Military Medical University, Tang Du Hospital. The train modifications, in summarizing the experience of the past, escorted the wounded on the basis of actual requirements, and train with their own characteristics, according to mandate and functions of the re-design and layout.
command groups and medical technology group inside the ground to protect the middle of high, both sides of the low, uneven, to create great difficulties for the fixed equipment, medical teams to local conditions, the laying of the keel, wood panels, five plywood and other sheet, take the ground level, then laying the final layer of the leather easy to clean floor. Surgery group where the cars are worn-out, quick-drying paint to buy medical specialist paint to match the operating room of the basic work requirements.
bumps for easy moving train, the stability is not strong features, customized the triangle teams, supplemented by wire, long strips of wood, the beds, medical equipment, furniture and other firmly fixed , an effective solution to the train moving equipment, and materials "action" problem. According to each group's request to set up partitions, so that medical service control room, intensive care unit, operating room and so convenient to use and relatively independent.
order to meet the requirements of the circuit inside to ensure the normal operation of equipment and computer and work, medical re-wiring design, and specifically the end of the train carrying a portable generator, ensure that the exercise period power supply.
the reporter saw in the preview, fast-Benz on the train, a fixed-bed neatly in the compartment, a well-functioning Taiwan and Taiwan precision instruments, medical orderly start work … …