Home
»
China military
» The first female pilot for the Air Force fighter planes in China installed a new (Photos)
The first female pilot for the Air Force fighter planes in China installed a new (Photos)
Date:2011-09-02
Author:admin
Category:China military
Comment:0
women pilots in the new helmet to wear. Xinhua News Agency reporters Cha Chun and Ming She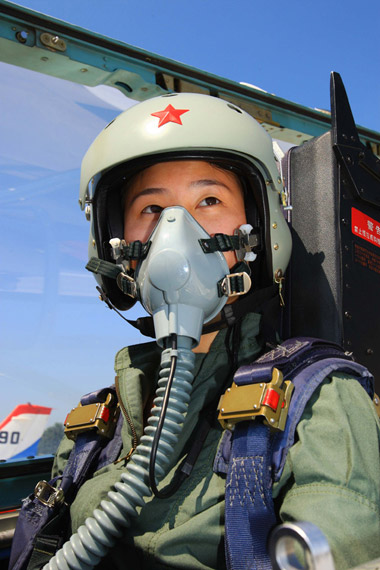 dressed in new female pilot flying fighter outfit. Xinhua News Agency reporters Cha Chun and Ming She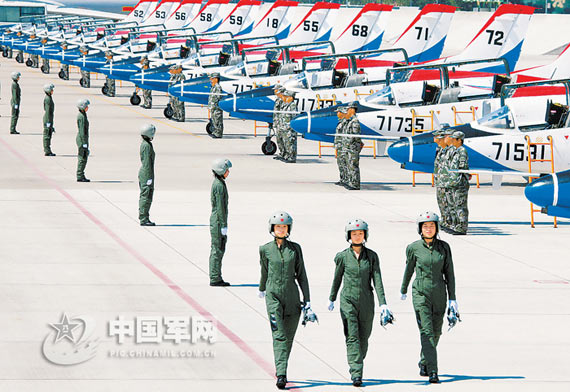 wearing the new Air Force flight outfit the first female pilot valiant fighter. Photo
newspaper the reporter Lei on August 30, Shijiazhuang Xinhua Lin Liu turn, the reporter Li Jianwen reports: This morning, an airport is north of 16 encamping the first Air Force fighter aircraft for flight equipment like a female pilot. Representatives of the older generation of female pilots, former deputy chief of staff Yue Xicui wide air, into the air force of a division Cheng Xiaojian, Liu Shifushizhang a wide force air force, fighter for the Air Force first female pilot to wear a new flight helmets. Blue sky, dressed in light gray 16 new female pilot flying outfit valiant, more fly Video: China's first batch of fighters the Air Force women pilots dress Source: Shenzhen Satellite TV "Noon 30″ day of pride.
a new flight equipment, including helmets, masks, anti-G suit and life jacket, are fighter pilot flight training, life-saving operations and the importance of protective equipment distress. These flight outfit anti-G suit and matching overalls, is the world's most advanced pilot, and a new high-strength fabric made of flame-retardant material, with lightweight, breathable, antistatic, anti-high-speed air winds and other functions, can maximize the protection of the pilot air safety. New oxygen masks, space communication systems make extensive use of advanced technology to ensure that the open space around the cabin and call quality, increase flight safety.
learned for the design to adapt to the new look with a female pilot, Air Force organizations, professional and technical strength, physical condition for female pilots, physiological characteristics, and aesthetics from the perspective of human needs, for equipment with optimized design, it has a high technical content, safety factor, design user-friendly features.