The editorial stressed that the Korean media, Kim Jong-il as usual without a break
Date:2011-09-02
Author:admin
Category:International military
Comment:0
Kim's Korean Central News Agency issued photo tribute to the men applauded.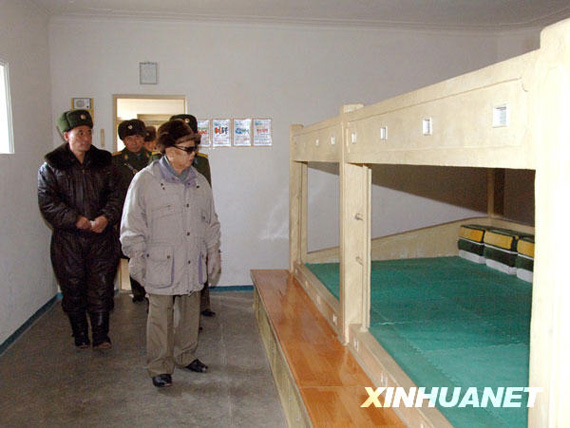 Kim (front) visits the soldiers barracks photos.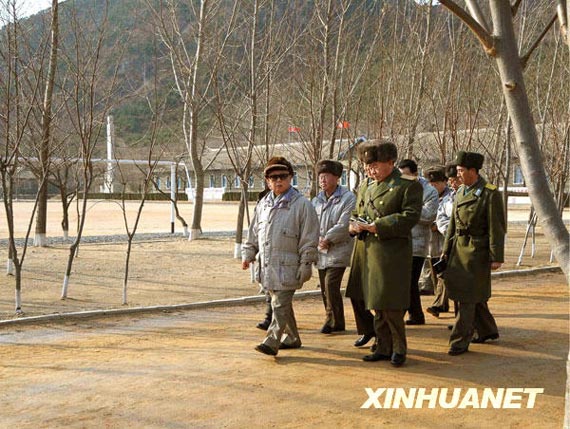 Kim Jong Il (left) visited the camp photos.
BEIJING, January 2, Xinhua comprehensive report, North Korean media on the 1st of each New Year joint editorial, said the North Korean leader Kim Jong Il last year, "no rest" to go around the country went to the site guidance, carried out "unprecedented patriotism and devotion to the Long March." The editorial stressed his work as usual.
editorial also appeared before the less the reference to "the superiority of socialist planned economy" and "strengthen the central state centralized and unified leadership." The editorial also called for the late President Kim Il Sung in 2012, the 100th anniversary of the realization of building "strong Shengda Guo," the goal.
"Korean Daily News" reported that: "the last month of 2008, the highest leader (Kim) on-site inspections as a major opportunity to create a turning point for economic revival." "The decision is based on the international political situation analysis and evaluation of their understanding and power estimates made. "
report stressed that:" Kim Jong Il standing for the big march 2012, the first line of universal , is planning a new offensive and bold full battle North Korea's strategic goal is to rely on the military-first route-based solid political military, economic and people's living standards improve, the centenary of the birth of Kim Il Sung strong 2012 rich countries. "