Army tank blunder: the shelling has caused 3 dead 24 injured Fangshi Bing (Figure)
Date:2011-09-02
Author:admin
Category:International military
Comment:0
wounded soldiers were immediately transported back to the rear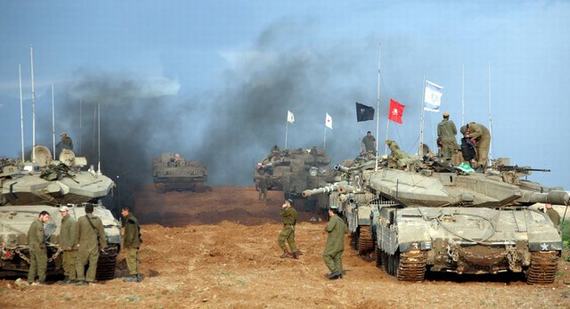 army Merkava main battle tank type III standby
China Network January 6, 2009 hearing, according to British media reports, according to the Israeli military said on Tuesday , the ground war in Gaza, Israeli tanks fired shells at a three soldiers mistakenly killed and another 24 injured. The Gaza Strip since Israel launched ground attacks, there are four Israeli soldiers were killed.
It is reported that when this car tank is a building fire in northern Gaza, but there was the deployment of Israeli soldiers. Army spokesman said the same day: "Israel Defense Forces of a tank in combat operations in northern Gaza when one of us mistakenly opened fire on the results three soldiers were manslaughter, in addition to 24 people were injured, including one in critical condition In addition there are three of them seriously. "
evening local time, army and Hamas militants in Gaza City between the two sides launched the first large-scale fire. Witnesses said that in the eastern part of Gaza City heard a huge explosion, Israeli soldiers and armed Palestinians also had a heated gun battle, armed helicopters hovering in the air. Hamas militants in a residential area called Zeitun confrontation with the army, the use of anti-tank missiles and roadside bombs to attack, and fierce gun battle with army troops on the ground.
5, according to said medical institutions in Gaza, since Israel last December 27 attack on the Gaza Strip, there have been 555 Palestinians were killed, including about 100 children, and at least 2700 people were injured. Israel Defense Forces in the Gaza Strip for up to 7 days of continuous air strikes, the evening of 3 Hamas-controlled Gaza Strip began to target for a ground offensive. Israel's military action in Gaza that numerous civilian casualties, Gaza's hospitals filled with wounded. As a serious shortage of medical staff and drugs, many can not wait for treatment due to serious injuries and death.
U.S. State Department spokesman Sean McCormack said today that the Bush administration is fully facilitate the Gaza Strip cease-fire agreement, but the agreement should include the three conditions. He said that we are doing for these three conditions, a lot of effort, with a view to stop the violence in Gaza. McCormack introduced the Secretary of State Condoleezza Rice today and the phone number of foreign heads of state, hoping to contribute to this cease-fire agreement was adopted. Rice is one who can continue to effectively cease-fire agreement and substantive role. (Xiao Xi)