South Korean warships in Somali waters Korean rescue vessel (Photos)
Date:2011-09-02
Author:admin
Category:International military
Comment:0
4 days, the waters off Somalia, South Korean soldiers on the helicopter targeted a suspected pirate ship is. The ship had tried to close a North Korean cargo ship.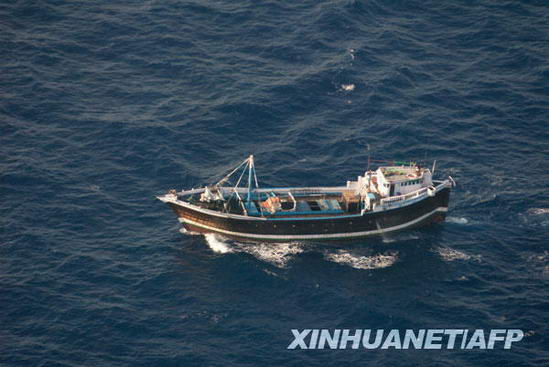 May 4, the South Korean military to provide photo shows an attempt to hijack the North Korean cargo ship off the Somali coast pirate ship. Xinhua News Agency/Agence France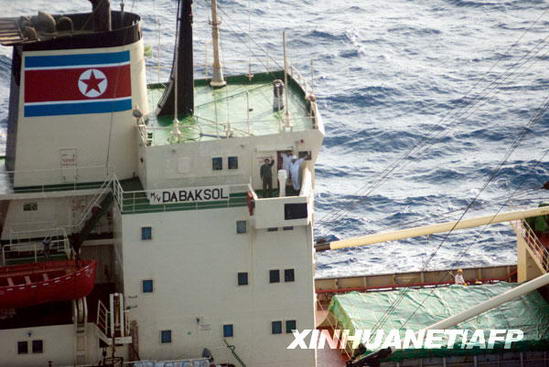 This from the South Korean military on May 4 to provide the photo shows a ships sailing the North Korean cargo ship in Somali waters. Xinhua News Agency/Agence France
electricity, according to Xinhua News Agency South Korean military Joint Chiefs of Staff said a press release 4, are the waters near Somalia South Korean warships on duty the day of receipt of a North Korean cargo ship early in the morning after a distress signal, sent quickly rush to the rescue helicopter, drive go to North Korea is close to the suspected pirate vessel.
press release said, Korean time 11:40 (GMT 2:40), the South Korean Navy, "Wenwu King" warship is patrolling the sea Asia Dingwan Gong, Korean cargo ship received a distress signal, rapid helicopter rush to the rescue. The statement said: "The helicopter rushed to the vessel about 3 km from the suspected pirate vessel seen near the helicopter, turned the bow to leave the vessel." The statement said the North Korean cargo ship safe to leave the rescue helicopter to South Korea expressed gratitude.
since South Korea's new administration took office, inter-Korean relations have been cool. Recently, the two sides due to the Kaesong Industrial Park, the new issue of dispute was underway.
. OtherContent_01 p {line-height: 23px; margin: 0px;}
related topics: Chinese naval escort to Somalia waters