Home
»
China military
» Britain says China Falcon Xiaolong fighters have five to six potential customers
Britain says China Falcon Xiaolong fighters have five to six potential customers
Date:2011-09-02
Author:admin
Category:China military
Comment:0
full plug Xiaolong FC-1 fighters took off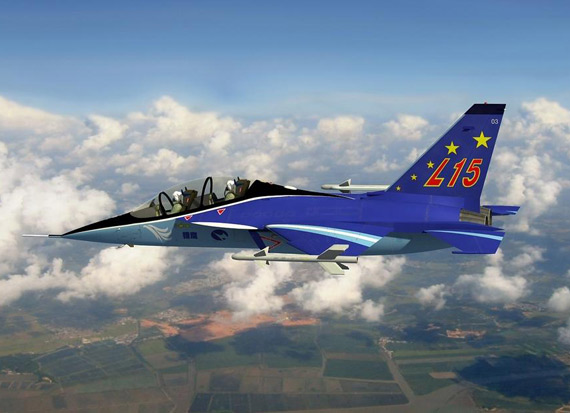 air, cruise the L-15 Falcon advanced trainer
LONDON November 18, 2007: According to the International Network for the UK Flight 17 was reported that China National Aero-Technology Import and Export Corporation (CATIC, referred to as "CATIC"), working with several national consultations, aimed at its sales in China L-15 "Falcon" advanced jet trainer and the JF-17 fighter. Previously, the company has a variety of military aviation in China to sell products to the global market.
quoted CATIC President Ma Zhiping, then said: "Both fighters have five or six potential buyers, we are currently in talks with these countries and some countries of the pilots have already a flight test aircraft. "Although it is impossible to determine when the first transaction will be reached, but added that Ma Zhiping will emerge within the next few years a number of" traditional and non-traditional "consumers.
reported that Ma Zhiping refused to reveal exactly which countries interested in purchasing these two fighters, only that these countries mainly from Africa, the Middle East, Asia and South America. The Dubai Airshow, the Chinese delegation, including Iraq, Sudan, Mauritania, United Arab Emirates, Nigeria, Pakistan and Egypt and other countries, including representatives of the talks. Air Show outside, they met with from the Philippines, Myanmar, Sri Lanka and Venezuela and other countries officials.
this, Ma Zhiping, said: "Different countries have different needs, and we have to do is to try to meet them. This includes control and capital needs, we will provide them other than the market aircraft prices are more reasonable, more powerful fighter. In addition, the shortage of funds is prevalent in our customer base, one of the problems. most of them developing countries, very limited ability to pay now, our company is working with governments to efforts to help these countries to obtain low-interest loans. "
reported that the JF-17 fighter for the potential customers, the Chinese side is willing to help them build aircraft assembly line, or allow them to manufacture aircraft which components. This is similar to China and Pakistan on the JF-17 fighter agreement, and earlier on the K-8 intermediate trainer and light attack aircraft, signed contracts.
Ma Zhiping added: "For those who want to develop their national defense industry, we would like to help Pakistan and Egypt, as to help them, even in the past 30 years, we've been sold out fighters, but until the last 10 years, we really started to flex its muscles in the international market, we at this air show on the display of goods is twice the previous sector, which shows that our attitude is very serious, and, the next few years, we will have an impact on the military market. "(Compiled: Spring)
related topics: The 11th Dubai International Air Show