World military expenditure in 2008 reached $ 1.464 trillion Record
Date:2011-09-02
Author:admin
Category:International military
Comment:0
data for: Polish Air Force, US-made F-16 fighter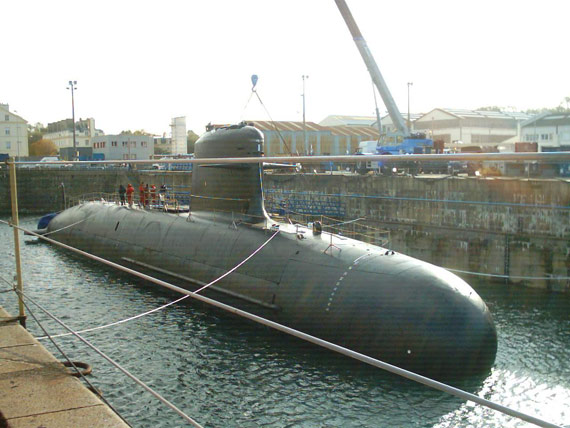 Data Figure: India to purchase the vessels in the French Scorpene-class submarines
People June 9 (Xinhua correspondent Yasukuni chapter), Sweden Stockholm International Peace Research Institute said in a report, even though the world are facing serious economic crisis, global military spending in 2008 but still hit a record high, reaching $ 1.464 trillion, of which the largest proportion of the United States.
Sweden Stockholm International Peace Research Institute, 8, released a report that the United States caused by the severe economic crisis sweeping the world late last year, but this did not affect the growth of the world arms trade, trends, compared with 2007, 2008 the world arms trade grew by 4% compared to 1999 increased by 45 percent to $ 1.464 trillion. The United States remains the world's largest military spending country from 1999 to 2008, the U.S. military spending accounted for 58% of global incremental, Russia's military spending over the same period increased by 3 times. The report also said that last year's military spending accounted for 2.4% of global GDP, the equivalent of $ 217 per person.
reported that in 2007, the world's 100 major military enterprises sold $ 347 billion, of which the United States, the sale of 44 military enterprises accounted for 61% of total sales. In addition the sale of 32 military enterprises accounted for only 31% of the total remaining share belongs to Russia, Israel, Japan and India military enterprises.
reported that, according to statistics, on the weapons warehouse or demolition of nuclear warheads ready to have 23 300, mainly stored in the eight countries with nuclear weapons warehouse, the United States, Russia, Britain, France, China, India , Pakistan and Israel.
On the issue of Arab countries, military spending, the report said that in 2008 the Arab countries, military spending declined, but other than Iraq, because Iraq last year compared to 2007 the cost to buy weapons from abroad increased by 33%.
Stockholm International Peace Research Institute in the former Swedish Prime Minister Tage. Mier Da initiative established in 1966. The main research areas are: technology arms race and military spending and arms trade, chemical weapons, disarmament and arms control negotiations with the advice and the environmental impact of military activities. The Institute is widely considered an authoritative research institutions.