South Korea proposed this month to buy 40 Aegis destroyers, SM-2 missiles
Date:2011-09-02
Author:admin
Category:International military
Comment:0
data for: the launch of the SM-2 missile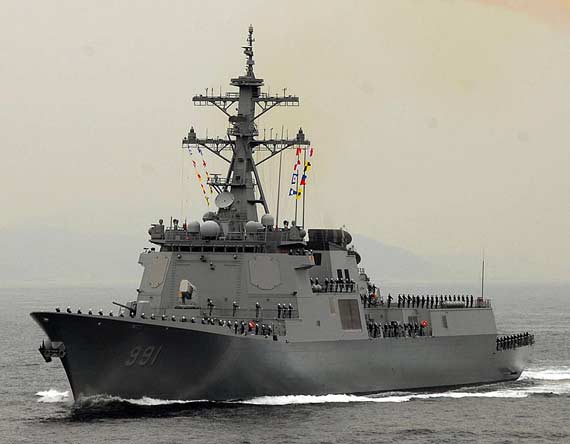 data for: Korean KDX-III Aegis-class destroyers
Global Times special correspondent Tangxiang reported Yonhap reported on June 28, South Korean military official sources said today that South Korea plans this month for "Aegis" destroyers to buy 40 "Standard 2″ missile.
It is reported that the condition of anonymity said that all of these American-made "standard -2 (SM-2)" the missile will be deployed to "KDX-III" class Aegis destroyers . South Korean Navy ship is the most advanced destroyer, the vertical launch system can be deployed up to 80 "Standard 2″ missiles.
reported that South Korea's newly purchased this 40 "Standard 2″ missiles arrived in South Korea later this month. "Standard 2″ can hit targets 160 km away. The source said the new missile will allow South Korea purchase full use of its detection, tracking and attack capabilities.
"standard 2″ U.S. Navy's primary air defense missile configuration, after years of development, "Standard 2″ has been able to meet from different heights and equipped with advanced electronic warfare equipment, airborne threats. In addition, the "standard 2″ can also be used to intercept ballistic missiles.
The sources said South Korea also plans to 2014 from the United States take the initiative to the next generation of extended-range interceptor missile (Extended Range Active Missiles), which is "standard 6 (SM-6)" system, and "Patriot -3 (PAC-3)" missiles. "Patriot 3″ can be deployed at sea, and possess the ability to intercept ballistic missiles.