Home
»
China military
» Set off a wave of military procurement around China National Defense University professor interpretation of weapon performance
Set off a wave of military procurement around China National Defense University professor interpretation of weapon performance
Date:2011-09-01
Author:admin
Category:China military
Comment:0
"base Los "class submarines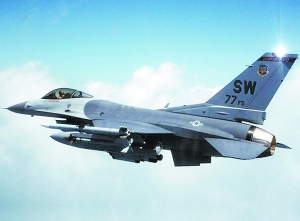 F-16 fighter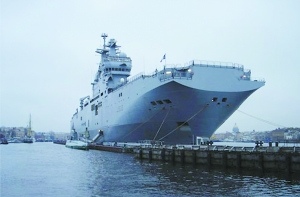 French "West Wind"-class amphibious assault ship

Su-30MK2 fighters
recently, China's neighboring countries, Vietnam, India, Japan and Russia, have spent huge sums of money from the purchase of advanced foreign heavy weapons, and they are all offensive weapons. What are they in the end to buy heavy weapons? The performance of these weapons is what? BTV "about the world every day" program invited National Defense University, Professor Zhang and Professor Li Li-depth analysis.
Vietnamese military purchases
generous import submarines and fighter planes
recently, Asian countries caused a message widespread concern. Vietnam and Russia, on the purchase of Kilo-class submarines to reach an agreement, Vietnam will buy six Russian known as "the world's quietest submarine" 636 Kilo-class submarines. These submarines will be built at a shipyard in St. Petersburg, and promised to deliver one to Vietnam each year. The price of each submarine, $ 300 million, the total contract amount of $ 1.8 billion. Accounted for half of Vietnam's annual defense budget, can be described as generous.
Moreover, according to the contract earlier this year, Vietnam and Russia signed the purchase of eight Su-30MK2 fighters, these aircraft will be delivered in two batches this year and next year in Vietnam. Recently, the Vietnamese decided to purchase 12 of the fighter, the 12 aircraft of the total contract amount of $ 600 million. At the same time, the Vietnamese military is continuing research to purchase MiG-29 and Su-35 fighter possibilities.
636 "Kilo" class submarine is recognized worldwide as one of the low noise submarines, long 73.8 m wide and 9.9 meters, a displacement of 2350 tons, submerged speed 20 knots, the maximum potential depth 300 meters, crew 52. This submarine can carry at least four missiles, 18 torpedoes and 24 mines.
experts interpret
■ Vietnam to buy submarine noise to what extent?
"Kilo" submarines in the ocean is called the "black hole", meaning it's noise is very small. However, regarding the small number of decibels, the technical data is confidential, can not be released out. And are not the same for each submarine, like the noise of each car is not the same. Submarine noise decibels will affect the distance that the other side, so it is a very important tactical targets, said after out may be traced to the enemy.
■ Vietnam to buy 6 "Kilo-class" submarines, the naval strength of any upgrade?
equipment equivalent to the country's Navy submarines fitted with teeth, and teeth is a stealth attack, the other surprise of the mark, the most at stake in each other's routes on the attack. These six submarines in place, without a doubt the best in ASEAN.
■ there are many versions of the Su-30 Vietnam to Russia to buy Su-30MK2 what kind of model?
and now Venezuela, this type of equipment is the same, are the latest improved. Su-30′s biggest selling point is the powerful force of air and sea attack. General aircraft payload thirty-four tons, while the Su-30MK2 up to eight tons, and outside there are 12 hardpoints, it can hang a lot of weapons, such as air to air missiles, ground missiles, air-ship missiles. In addition, MK2 there is a very important capability that is information warfare, and the combat ability.
Japan's military purchases
wars in next-generation fighter F-35
Japan's Defense Ministry plans recently the F-35 as its main fighter, plans to buy 40 F-35 requirements into the 2011 budget outline, to replace gradually the old F-4 fighters. Japan had been planning to purchase the most advanced U.S. F-22 "Raptor" fighter, but the United States worry about technology leakage, refused to relent.
F-35 fighters known as "Lightning Ⅱ" Joint Strike Fighter, the United States, Britain, Japan and eight other countries, jointly funded research and development, a successful maiden flight in 2006, estimated market capacity of 4000. Each F-35, cost $ 100 million.
experts interpret
■ Japan Air Self Defense Force is currently strength?
Japan Air Self Defense Force is the best quality in Asia, it is dominated by U.S. equipment, the air force, air defense missiles and radar warning troops. Preparation of Capacity 4.72 million. Air Self Defense Force aircraft equipped with the 1000 or so. Including F-15J fighter, F4-EJ fighter pilot … … the existing 1,800, an average fighter pilot flying time 160 hours or more. Unlike India, Japan, has strong economic strength, and the next great development potential.
India's arms purchase
foot Russian boats
recently, India and the U.S. signed a series of agreements, so that India's sophisticated arsenal have disposable income. These sophisticated weapons, including: the United States the new Lockheed Martin F-16 fighter and the AIM-120 BVR air combat missiles. In addition, the United States there is intention to sell India Boeing "Super Hornet" fighter and "Hawkeye" airborne early warning aircraft. U.S. land-based "Patriot" air defense missiles and carrier-based "Aegis" anti-aircraft missile arsenal also included India's procurement list. The "Aegis" defense system can simultaneously track more than 100 missiles from different directions, if bought in India, will accelerate the progress of the deployment of missile defense systems.
except the United States earlier this month, Indian Prime Minister Manmohan Singh during his visit to Russia, with Russian President Dmitry Medvedev on 6 document signed an agreement of significant transactions, in addition to civilian nuclear agreement, the Russian-Indian bilateral also signed a defense agreement. Including joint development of fifth generation fighter, Russia's purchase of 80 m to 17 helicopters, in 2020 India will introduce 50 Su-30MKI, 40 MiG-29K and MiG-29KUB aircraft.
experts interpret
■ India has several ten before the Su-30 fighters, why now turn to a fancy U.S. weapons?
because the U.S. is now to seize the Indian market, the military alliance between the U.S. and India.
■ India not only to the United States to buy weapons, buy weapons from Russia, the future trend will be biased towards his purchase of which country?
India may be based mainly Russian-made equipment, adopt a flexible multi-sourcing strategy. India a long time, especially in the twenty-first century, have adopted a multi-track system of procurement. In his purchase, the submarines from Germany, there are Russian, but also the future of procurement in France; there are Soviet-made fighter aircraft, there are French, in addition to the British training aircraft. So he adopted a "diversified procurement, exclusively for our use."
Russian arms purchase
wants to buy French "Mistral" amphibious assault ship
the Russian Defense Ministry recent news that Russia and the French delegation will hold talks this month to discuss the purchase of the French "West Wind"-class amphibious assault ship matters. Prior to the Russian military had announced that they will buy a French "West Wind"-class amphibious assault ship, worth 400 million to 500 million euros. Russia has said recently, does not want to just buy a ship, and hope under license in France, then the construction of four similar ships, and access to relevant construction techniques.
"Northwest Wind"-class amphibious ships to transport and deploy 16 helicopters, four landing craft, more than 70 vehicles, including 13 main battle tanks and 450 soldiers. The ship also offers 69-bed hospital, can also be used as amphibious command ship.
experts interpret
■ Russia's navy has been very tough, why buy warships from France?
Russian weapons and equipment in aircraft and submarines better. Cruiser, the destroyer made was also good, but the two million tons of surface ships is his weakness, all of the aircraft carrier is not Russia's own making, are the "separation" before Ukraine made.
like Russia and France, faced with a dilemma. Only one French aircraft carrier, aircraft carrier when they need repair, there is no combat forces to perform the delivery of offshore vessels. Although Russia is now planning a very ambitious future aircraft carrier, to build six, but now only one. Not suitable for aircraft carrier arrived in the area, a large landing ship needs to go where the carrier can not. Such as Russia sent a twenty-four thousand tons of large-scale nuclear-powered cruiser to the Somali waters, above the cannon mounted lever, is entirely a product of the time when the Cold War, with the catch pirates, cannons to fight mosquitoes is clearly, totally unsuitable for modern international environment.
addition to the "West Wind", Russia and Spain and the Netherlands are still two to talk about, the purpose of negotiations is not only the introduction of a two warships, but would like to introduce this core technology amphibious landing ship, then used by Russia