Home
»
China military
» Day after military guards of honor by reading the airline flight attendants employed
Day after military guards of honor by reading the airline flight attendants employed
Date:2011-09-01
Author:admin
Category:China military
Comment:0
had participated in the National Day military parade about life now.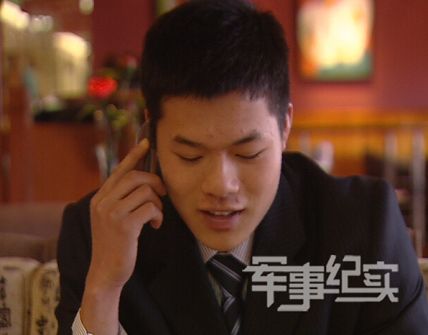 old parade military
CCTV "military documentary" series broadcast on January 4, "Festival back – big parade Postscript," about men by reading today's life.
2009 National Day celebration, they walked with a firm pace, driving the mighty armor, very proudly across Tiananmen Square. Victorious return, through a brilliant reading by the officers and men in a calm life, how to re-start? The new page has opened, self-confidence, perseverance, how they continue to write goose life?
new start in life: from the guards of honor to the flight attendants
he called Tommy, stands 1 meter 88. His name is Cho, height 1 meter 90. Handsome face, tall figure, they are new recruits Southern Airlines flight attendant, and a month ago they are still a military honor guard of guards of honor, attended the 60th anniversary of the parade.
Cho, military honor guard in the first column of the first team side. Yu, Golden Water Bridge River model the first row.
2009 年 12 16, the new year just around the corner, the Baiyun Airport in Guangzhou, China Southern Airlines training base, has just retired from the Yu and Cho also start their new life here.
This is Tommy and Cho's room, where no one has asked them to organize the House, but they still will quilt folded. Two years experience in the honor guard training, so that they develop such habits.
living conditions improved, but the work environment, from the guards of honor to the airline's flight attendants, what the future will be different places?
military honor guard of soldiers selected airline when flight attendants, because they regulate the action, clean instrumentation and flight attendants work has many similarities. However, Yu and Zhao Liang at the beginning of a new student training, you find that they have in front of the train and they are familiar with queues training is entirely different.
first training flight attendants to wear clothes, Yu and Cho are very excited. But they soon learn, to become a good flight attendants is not easy to go through initial training, refresher training and a variety of tests, which no less than the selected layers of the village parade. Ma Qiang, China Southern Airlines flight attendants, said: "As a qualified China Southern Airlines flight attendants, in his first training after the end of each subsequent year to go through refresher training and this refresher training if you have not seen, there may be a make-up opportunity, if make-up has not passed, it will give you a to a regain eligibility to participate in training; regain qualification training if you did not before, must retake the initial training; initial training, if not before, may have to leave this team. "
parade on the training ground, the action is not standardized, the queue will be eliminated irregular, and here, if in the future can not successfully pass the training, they will lose the opportunity to fly the blue sky. Yu and Zhao Liang determined, we must take every step in life go far exactly right.
psychological qualities critical for flight attendants, this and the guard of honor at the parade ground soldiers, the psychological need for good quality is the same.
simulation is suddenly caught fire inside the cabin, the aircraft began to release pressure in emergency situations. Flight attendants in the face of unexpected events, you need to have a good psychological quality, not only to appease the passengers, to avoid panic, but also quick to take emergency measures.
Tommy said: "After reading this training, I think I definitely have this psychological disposition of emergency situations, I feel that because the guard of honor in our parade, I can accept the party and the review of national leaders, which in itself is psychological for me personally the biggest challenge, I felt something happen, I can calm a calm disposition and decisively to deal with. "
ago by virtue of this self-confidence, Yu and Zhao Liang in the parade ground as the characters have become the benchmark, the team must be behind them in line. Now, they still have the confidence in dealing with future work in emergencies, they must also be able to be unruffled.
However, in the air when the handle emergencies, after all, is a very professional job. In case of emergency, flight attendants need to have a lot of professional details, the content is Tommy, Cho never touched before.
land during the emergency evacuation training, when we leave on the position of the coach was very strict. Although the action required is not the same, but the attention to detail is the guards of honor long-standing habit, Yu and Zhao Liang in the ceremonial parade ground brigade and have been so rigorous training.
in the next training, we see Cho look a little stiff. This is a flight attendant for water evacuation training. Coach requires players to face out the back of the cabin door, jumped into the water one by one. In this regard, China Southern Airlines flight attendants Tanzi Jing said: "In the emergency situation following you jump, the number more, you turn around, then it is easy to emergency evacuation, so that someone who is trampling on the back and you go back later to train tread water, kicking open the eyes of the people was observed above, you have a shelter, play a protective role. "
We later learned that Cho could not swim. In honor guard, as has been focusing on training and undertake national queue Junzi protocol tasks, this young man from the north has been no opportunity to learn how to swim. However, in order to become a qualified flight attendants, we must learn to swim. Cho will be confident he can learn, Yu also said: "I can teach him to go back later, at my house next to the swimming pool there, and then little by little to teach him how to swim, I feel we are more intelligent, should learn a little faster than . "
Yu and Zhao Liang is a fellow, all from Shenyang, they enlisted together in 2004, together to participate in this year's parade, and now they came to Southern work.
through student training, Tommy, and Cho's work on a deeper understanding of the future, aviation simulator from initial contact to feel excited, thrilled, and now has become a heavy sense of responsibility. Cho said: "It feels very heavy responsibility, I do not think that curiosity or fun, it should not be used for such things and now I feel the responsibility very large crew, so many passengers on an aircraft, to ensure that passengers safety, I feel great responsibility for him. then I will certainly be hard to learn these skills, to learn these skills very well, not only said to protect yourself, passengers, put their shoulders to carry the responsibility to. "
do not know after the next three months of training, Tommy, and Cho can successfully become a good flight attendants, which we are looking forward to. In the process of recording programs, we have heard a lot of guards of honor veterans, gave their blessing.
99-year veteran of military honor guard, is a Southern Airlines flight attendants Ma Qiang said: "As a military honor guard also is out of the veterans, I think they will be able to inherit the fine traditions of troops in the Southern The same team of excellent business which can make better achievements. "military honor guard veterans Zhang Mingli said:" I sincerely wish my ex-comrades to carry forward after the local unit of style, promoting the advantages of troops at the local much to offer to make a career! "
adapt to new challenges: from special forces to the salesman
If Yu, Cho will face new jobs and training for guards of honor before a lot of similarities, then from the Beijing Military Region, a special forces unit out of the soldiers Huang Minjiang, and then stem from the special forces entirely unrelated to work, a jewelry salesman.
Huang Minjiang, joined the army in 2007, when the 60th anniversary parade in the special forces team for the first 14 No. 7, retired in December 2009.
2009 年 12 13, correspondent in Beijing, Fang-hua Huang Minjiang jewelry store to see when he arrived in a jewelry shop in Beijing to work soon. Used to camouflage wearing a small yellow, for wore this suit is somewhat awkward.
is wearing a suit as marketers should follow the etiquette, dress suits, Huang Minjiang somewhat at a loss, but sales of jewelry in his mind there is not much the same concept, but just like the arrival of 2010, he must to face and adapt to new life.
Huangmin Jiang himself did not think that he came to the store to work the first thing is to dry cleaning. The store manager why this arrangement? Manager of Dong Chunli This tells the whole story: "We generally allow employees to start the grass-roots work, you see the most simple task, a job to start wiping the table, but you can not do this work perfectly , do let people admire you, do not people pick something wrong. looks like a simple work through repeated training, most people may not do well. "
may take off that uniform moment, Huang Minjiang not aware of their marketing efforts need to choose the most basic things from the start. This and a few months ago in Tiananmen Square came under the eye are two very different feeling. But Huang Minjiang do not know, the company was selected, it is the value that he has the experience to participate in the National Day parade. As a jewelry Co., Ltd. Beijing vice president Wu Zili said: "The parade is a very difficult training process, not a bitter person can eat, she says, is not generally able to withstand the pressure. Then experienced such a person, it must be has a strong will of the quality, we also believe that to accomplish this glorious task, to accomplish this great task is worthy of our respect, we should develop such a treat to some comrades. "
seeing the New Year is coming, the shop's business is booming up. While there will be an old customer to the store to look for the old salesman suggested Huang Minjiang take advantage of this opportunity to accumulate a number of customer communication skills.
finishing over and over again we see Huang Minjiang the old salesman taught him the contents of walking, they mutter prayers, special forces really have persistent strength. Finally, in order to overcome the tension, he practiced in front of our camera again. Most people want to know the camera is speechless, Huang Minjiang this move, perhaps we should see the strength of his special forces clever. Unfortunately, this over his next card of the … …
customers come, Huang Minjiang the introduction of the store seemed a bit stiff, but not wrong. In such a short period of time to complete this work, it seems he is still a good adaptation to the environment, which is as a sales person must possess the following qualities.
to the jewelry store has been six days, the company's requirements for Huang Minjiang increasing. He needs to be done that day, "a strange phone call," the task is unfamiliar to the customer call, to introduce them to the company situation, for business development. Huang Minjiang this looks a bit lack of confidence. Phone not yet finished, the other side hung up, Huang Minjiang seemed a bit depressed.
call this progress to the stranger's very smooth, so Huang Minjiang serious blow to the self-confidence, he began to reject our shooting. The next day is a weekend, Huang Minjiang back to the original old forces. He is still full of passion and nostalgia that murderous tiger green camp.
special forces and soldiers of the king, and the powerful soul Jagged numerous occasions to let him across the physical limit, and must complete the task at rebirth, pride came three months ago, Tian their moments, but the military sense of honor, sense of mission deep into their blood
new week began, and compared to the previous week, Huang Minjiang even more calm. That day he and the old salesman talk with business, he has been listening to from start to finish. Progress in this business very well, came back from the army, Huang Minjiang seems to be the inspiration and enlightenment.
Huangmin Jiang said: "For me, the experience has not estimated to be more difficult, I believe a long time, like him, will soon be able to adapt over. I am not with interpersonal very difficult matter, as long as the understanding is certainly very easy to do. "
for new entrants to the Huang Minjiang, the marketing has just begun. But Huang Minjiang clearly remember, special forces teams entering the village parade, they are also good at martial of soldiers training in the queue is not used in the assessment often lag behind. Later, they worked hard day and night, and soon win back the honor. When the country needs, they came from the mountain jungle, to mountain of momentum, sonorous pace through Tiananmen Square, and now he took off his military uniform, doing an ordinary marketing staff, as special forces soldiers to remain the same, do a good marketing staff!
Yu and Zhao Liang, mighty and solemn honor guard came from, they have successfully completed the mission's 60th anniversary parade, face the future life, they have put down the honor, prepared to do a flight attendant; Huang Minjiang, this veteran of special forces soldiers used to bid farewell to the officers and men of the ring by the reading, walking in the streets of Beijing, although he took off his love of uniforms, put on suits and some awkward, but a common marketing staff life has begun. For them, the glory of 2009 is over, they stood at the starting line of the New Year!
iron barracks, parade ground of the brilliant cast; flow of soldiers, no matter where they go, they are the most loyal soldier of the motherland, they are starting from a new starting point, add a new chapter .