Home
»
China military
» Ma On Shan, the Chinese navy supply ship berthing port of Djibouti three days rest
Ma On Shan, the Chinese navy supply ship berthing port of Djibouti three days rest
Date:2011-09-01
Author:admin
Category:China military
Comment:0
Data for: Ma On Shan, the Chinese navy guided missile frigate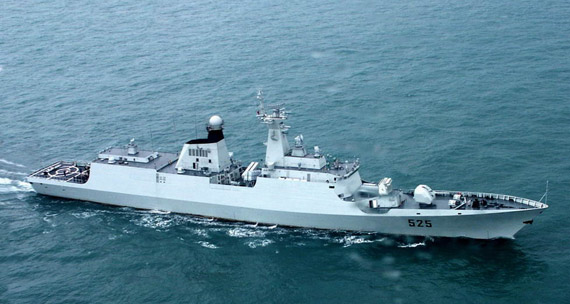 data for: Ma On Shan, the Chinese navy escort ship fleet
Xinhua News Agency, Djibouti, January 25 (Reporter Yang Zhigang) – 24 am local time, the Chinese navy fleet escort," MOS "smooth ship berthing port of Djibouti, began three days of rest by the port, supply.
representatives of overseas Chinese on board, "MOS" to visit and take pictures after the ship have said, can see the ancestors in a foreign country (nationality) Navy escort fleet are very happy and proud.
This is the first time Chinese naval escort fleet docked the port of Djibouti. During berthing, the formation will be planned to organize men to rest and hold the deck with the local Chinese Festival.