Home
»
International military
» 14 dead in Pakistan blast caused by the Taliban that is responsible for over a hundred injured (Photo)
14 dead in Pakistan blast caused by the Taliban that is responsible for over a hundred injured (Photo)
Date:2011-09-01
Author:admin
Category:International military
Comment:0
9 26, in the northwestern city of Peshawar city Pakistan before a bank, local police was blown up in view vehicles. Xinhua News Agency issued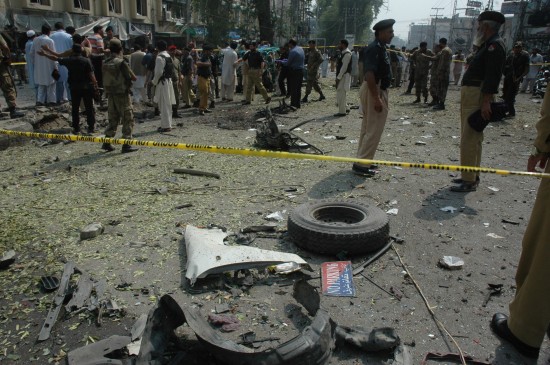 9 26, Pakistan's Peshawar city police blocked a car bomb explosion site. Xinhua News Agency issued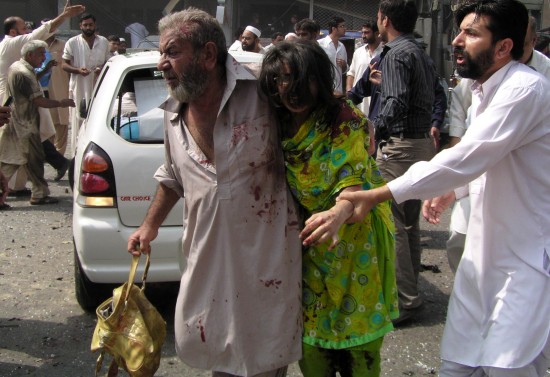 9 26, injured people to leave the city of Peshawar in Pakistan car bomb explosion site. Xinhua News Agency issued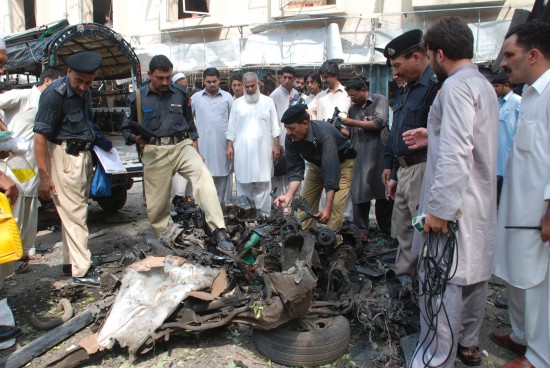 Pakistani police are handling the accident scene. Xinhua News Agency issued
Sept. 26, according to the Associated Press reported, occurred in northwest Pakistan today has led to successive bomb attacks killed 14 people.
in Peshawar, capital of Brazil's North West Frontier Province, a bomb in an army from the banks and exploded outside. According to the local government hospital doctors, said the explosion had caused eight deaths, 47 people were injured. At the scene, cars were overturned, buildings damaged, the glass was shattered. Most of the victims just after the bank's customers and civilians.
Peshawar Police said their investigation showed that the explosion was a suicide attack. Assailants detonated a bomb in front also threw a hand grenade, but did not explode.
before the explosion in Peshawar, in the province Meinu region also occurred in a suicide car bomb attack, killing six people dead and nearly 70 injured. The Taliban have claimed responsibility.
7 months, continued to the northwest of the Pakistani government to crack down on Taliban forces, has long occupied them out of the Swat valley. In this regard, the Taliban has taken more terrorist attacks in response. Just two days ago, the Taliban said they will launch in the region for more suicide attacks. In the AP interview, a suicide bomber responsible for training members of the Taliban have warned of more attacks to be taken.
In fact, since last week, Taliban attacks in the region has rapidly increased. At 24, the militants also killed seven tribal elders to support government action.
Brazil's North West Frontier Province, officials said the government would continue military operations against armed elements. In recent months, security forces have been arrested in the area 40 may carry out suicide bombings suspects.