Russian President: Russian-made arms being lost to foreign appeal
Date:2011-09-01
Author:admin
Category:International military
Comment:0
Medvedev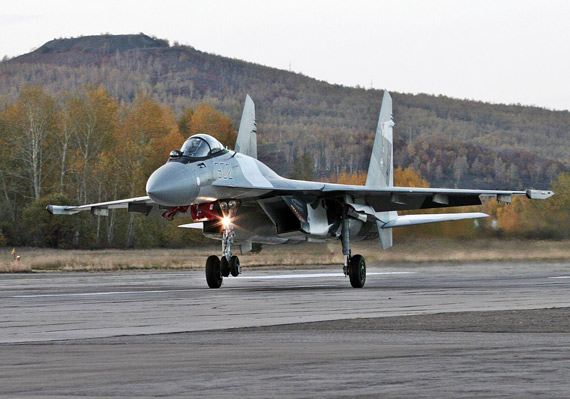 data for: Russia is actively marketing to the latest Su-35 foreign fighters
China news agency, Moscow, October 26 (Reporter Tian Bing) – Russian President Dmitry Medvedev Russia 26 expressed dissatisfaction with the status quo of military business development, requires companies stepping up military modernization, reduce costs, improve quality and strengthen its position in the world arms market.
Medvedev in Moscow in the "Science City" Liewutuofu meeting of the defense industry complex development meeting that the efficiency of Russian industrial enterprises related to the success of the modernization of Russia's national defense force transformation , and consolidation of Russian military equipment exporter's market position. Although the Russian military in recent years, the company invested heavily to support its modernization and development, but some companies' still running 'fill holes' policy, arms ahead of the field of innovation and did not reach the target, military transformation and modernization of enterprises the pace of development is still not high. "
He said maintaining the competitiveness of Russian defense enterprises is an important step is to reduce production costs. Military weapons and equipment used to deliver the price should be "wholesale" rather than "retail price", and should be in order to attract foreign subscribers. In particular, he pointed out that Russia's attractiveness to foreign arms are disappearing.
Medvedev also with respect, and the delivery of Russian arms exports to the quality of worrying. He said Russia's competitiveness in the world arms market is good or bad depends on the quality of weapons, Russia can not give up this position in any case, "This is not only detrimental to the reputation of Russian weapons, but also undermine the Russian state's reputation."
Medvedev said Russian defense weapons, orders increased year after year, the last five years doubled the amount of defense procurement. So we must improve the legal basis for defense procurement, defense orders for the implementation of the development and distribution of extremely precise specifications and guidelines.
He also pointed out that the Russian military in two months to complete the strategic restructuring plan, the next task facing the land and naval weapons and equipment will be upgrading. Defense industrial sector should first spend money on R & D is indeed promising latest weapons, "rather than funds for those who do not know whether to use something, or holding something old-fashioned hold."