Home
»
China military
» Taipei, Taiwan unveiled a variety of weapons, the International Aerospace Defense Industry Exhibition
Taipei, Taiwan unveiled a variety of weapons, the International Aerospace Defense Industry Exhibition
Date:2011-08-29
Author:admin
Category:China military
Comment:0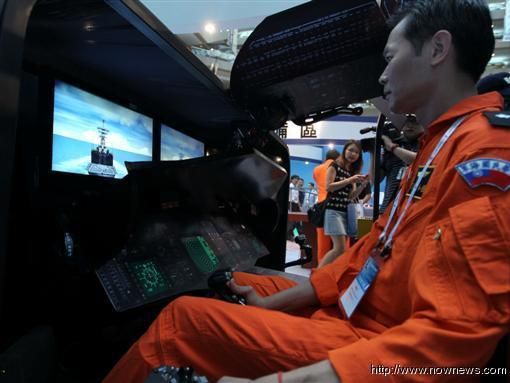 Taiwan navy pilots on-site practice takeoff, flight, drop ship, return to land-based action, very skilled.
clouded leopard with eight armored vehicles by the "Department of Defense Armaments Bureau," 40 mm grenade machine gun developed by remote control gun tower, 360-degree rotating rapidly, and in the road between the shooting, with a long range, high mobility and firepower and other features.
Taiwan's military is designed to replace the old-type" work six "and" Thunder two thousand "multi-barrel rocket mass production, high mobility, but also have a higher survival rate, and in" defense Museum "debut.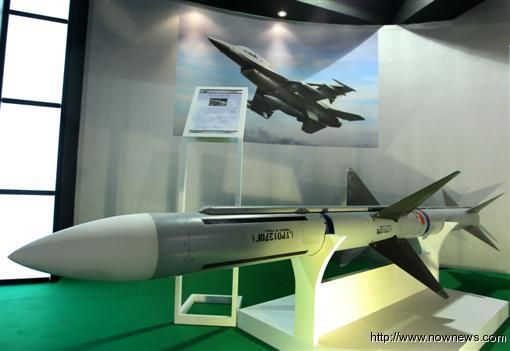 Taiwan unveiled several new exhibition, called the missile Exhibition
According to Taiwan media reports, the 2011 Taipei Aerospace Technology Exhibition-cum-defense industry will be starting August 11 debut at the Taipei World Trade Center, including venues integration Taiwan's land, sea and air forces, and Taiwan, "Arms Agency 'manufacturing center and seven units of resources, announced the newly acquired weapons and equipment as well as scientific research, have become" missiles Exhibition " allow people to "close" once seen enough.
planning six exhibition galleries, are the "weapons", "simulation system", "R & D results", "military and civilian," "military recognition system maintenance" and "Careers." Which reviewed about 600 military aspects of weapons and equipment assembly, sub-assemblies and components exhibition, estimated about 140 billion Taiwan dollars of value.
a venue to exhibit Taiwan's "Chinese Academy of Sciences" in the "International Space Magnetic Spectrometer AMS plan" a smaller version of one-tenth of AMS-02 Magnetic Spectrometer and the installation of anti-matter in the international space station model, which 1999 AMS-02 Phase II program in May 16, 2011 from the Endeavour (Endeavour) Space Shuttle launch on the International Space Station installed deployed for a period of 15 years of cosmic particle detection experiment task.
In addition, the venues will showcase various types of direct simulation of the gun and all kinds of weapons and battlefield scenes shocking virtual battlefield museum and other eight battlefield, flying and tank training simulation system, which the Taiwan Navy S-70C anti-submarine aircraft console emulator is the first exposure. Taiwan's Naval Air Command The demonstration by the "Academy" in a 1:1 ratio of R & D S-70C simulator cockpit, is a venue to use them in the left base camp, the Taiwan navy to set another emulator base in Hualien .
Taiwan's new 40 cm grenade army gun full of armored infantry fighting vehicles subject, joint logistics units, the clouded leopard eight of this derivative of a vehicle configuration in mass production this year will be allocated to the Army 34 issue, the future A total of 386 will be switched. Clouded leopard with eight armored vehicles from Taiwan, "Arms Bureau" grenade machine gun developed by 40 cm gun tower remote control, can 360-degree fast rotation, and in the road between the shooting, a long range, high mobility and firepower and other features.
In addition, Sky Bow III missiles and mobile launchers, AAVP7 amphibious assault vehicles, nuclear and biological detectors cars, car sword air defense missile system, 105 cm low-recoil gun turret, anti-armor rocket kestrel and other equipment, also showed Taiwan's defense technology specific R & D results.
navy and air force also picked out the main missile. IDF Air Force fighter wing, Taichung 427 active use of the Sword a short-range infrared guided air to air missiles, with a fire and forget medium-range performance of the Sword II radar guided air to air missiles also show the list of Chen, to show Taiwan's "Chinese Academy of Sciences' research and development results.
Hsinchu 499 Wing Air Force Mirage 2000 aircraft on display is the main weapons Magic II short-range air to air missiles, mica, medium-range air to air missiles.
Chiayi Air Force F16 fighter wing 455 AGM-65 Mavericks missiles, AIM-9M Sidewinder missiles, AIM-7M Sparrow missiles, although a frequent visitor in the last exercise, but to be so "close" Look carefully, it really is a rare opportunity.