Photos: South Korea howitzer ammunition exploded when the performance test
Date:2011-09-01
Author:admin
Category:International military
Comment:0
explosion of the 155 mm howitzers.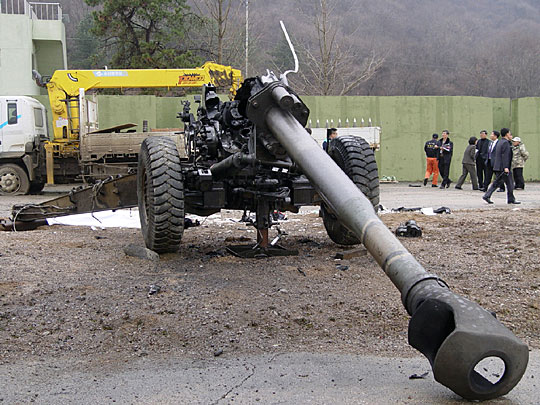 trailer will be towed away by the explosion of 155-mm howitzers.
South Korean Defense Ministry said on December 3, a weapons testing base in South Korea the same day exploded, killing one person dead and five injured. The explosion occurred in Pocheon Cang Defense Science bullet testing ground surface. Defense Research Institute researcher in a multi-band stand shooting range 155-mm howitzer shells of high performance test, the occurrence of the explosion accident. Pocheon in the South Korean capital Seoul, 40 kilometers north-east.