British Navy to receive the first two Type 45 destroyers D33 Intrepid (Photos)
Date:2011-09-01
Author:admin
Category:International military
Comment:0
Royal Navy Type 45 destroyer Intrepid D33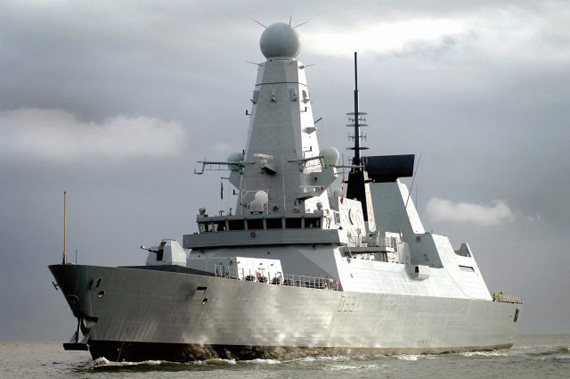 45 destroyer known as the world's most advanced destroyer

" Fearless "was in 2004, cutting the first piece of steel plate , launched in January 2007, according to BAE Systems
website December 3, 2009 reported on December 3, BAE Systems to the Royal Navy Fleet Commander Vice Admiral Richard Yibo Sen delivered the second vessel 45 destroyer "Fearless" was (a total of six).
Major General Richard Yibo Sen said, "Fearless" was a high-efficiency air defense ship, have with the Army, Air Force to participate in an integrated combat capability, will be used to perform multiple tasks. British Ministry of Defense ordnance logistics times longer Quentin Davies, said British Royal Navy Type 45 destroyers are the largest size to date, the most powerful destroyers for the Royal Navy's air defense capabilities unmatched in the summer of 2010, the official service will be carried out before the final series of tests.
"Fearless" was in 2004, cutting the first piece of steel plate, was launched in January 2007, after completing a series of sea trials on December 2, 2009 for the first time to enter the home port – Portsmouth Harbour . The first Type 45 destroyer ship "bold" was in January 2009, arrived in Portsmouth Harbour.
45 destroyer's main function is defense against enemy aircraft and missiles for the British, allied and coalition forces to provide protection. Type 45 destroyers on the application of science and technology have set new performance standards for air defense, to attack a variety of defense (including the most advanced anti-ship missiles and aircraft). (China Shipping Information Center Jiaochun Kun)