Britain and South Korea and Italy will compete for the new Air Force trainer aircraft tender
Date:2011-09-01
Author:admin
Category:International military
Comment:0
UK Hawk advanced jet trainer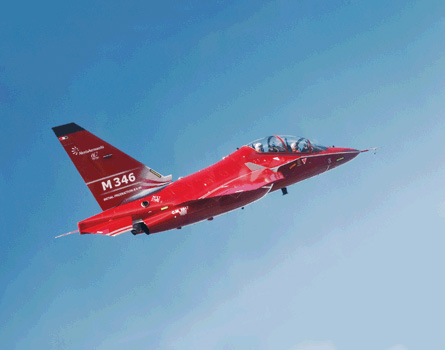 Italian M346 advanced jet trainer

Korean T-50 Golden Eagle advanced jet trainer
According to the British, "Flight International" December 2, 2009 reported that, according to a coach watching the U.S. Air Force TX machine project claims that the project is likely to eventually compete in three advanced jet trainer aircraft carried out between a senior.
end of September this year, the Air Force issued a second report on the RFP TX trainer information, BAE Systems, Inc. in its reply brief, when a trainer is still in the initial stages of design, The program is essentially active in the Royal Air Force's "Eagle" 128 (Hawk 128) trainer aircraft developed from the basis.
TX may be involved in other projects competing aircraft Alenia of Italy – Markey's M-346 or the Korea Aerospace Industries/Lockheed Martin joint research and development of the T-50. But claims BAE Systems to purchase the two larger aircraft will enable Air Force flight training in the daily activities of the future to pay more in fees.
In addition, Boeing also plans to compete in TX project. But it is worth noting that the company recently delivered to the Navy's T-45C "Goshawk" (Goshawk) trainer by BAE Systems 'Hawk' trainer evolved. However, according to the relevant source, Boeing and Alenia previously – Markey's on M-346 trainer aircraft had to cooperate to conduct negotiations in the future may also propose a new design.
according to plan, the Air Force since the end of the next decade from 350 to 500 to buy a new trainer to replace the current fleet of supersonic T-38C trainer aircraft, the total value of procurement is estimated at $ 10 billion. (China Aviation Industry Development Research Center Chen Li)