Indian ship-borne ballistic missile range of 300 km Longbow test again
Date:2011-09-01
Author:admin
Category:International military
Comment:0
India's "Longbow" sea-based ballistic missile was successfully launched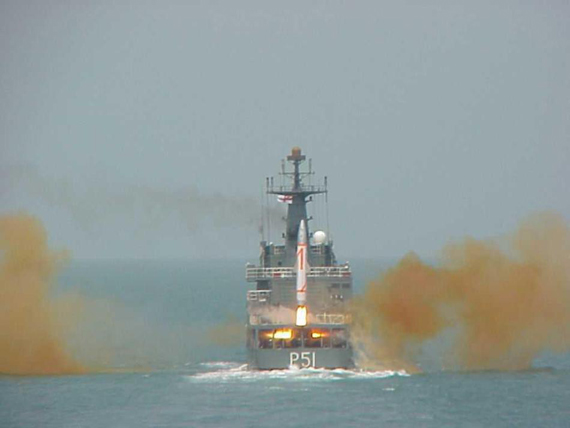 Indian-made "Longbow" missile "Prithvi" missile sea-based
Xinhua Mumbai 12 13 (Reporter Nie Yun), according to Press Trust of India reported that Indian navy in the eastern coastal morning test-fired short-range ballistic missile carrier.
Press Trust of India quoted Indian Defense Ministry official as saying, local time at 11:30 on the 13th Xu, the Indian Navy in the eastern coastal state of Orissa on the warship fired a "Longbow" short-range ballistic missiles.
This is the Indian Navy's latest test, "Longbow" ballistic missile. Last test was in March 30, 2007 carried out, was a success.
"Longbow" is the Army "Earth" short-range ballistic missiles, naval type, a range of 300 kilometers, can carry a conventional warhead or a nuclear warhead. In April 2000, India had been "Longbow" early models tested.
related reading:
Photos: India successfully launched ballistic missiles, surface carrier-based Longbow