Home
»
China military
» Chinese WZ-10 Red Arrow 10 missiles have been dedicated for several trials (Figure)
Chinese WZ-10 Red Arrow 10 missiles have been dedicated for several trials (Figure)
Date:2011-09-01
Author:admin
Category:China military
Comment:0
Domestic WZ-10 helicopter flight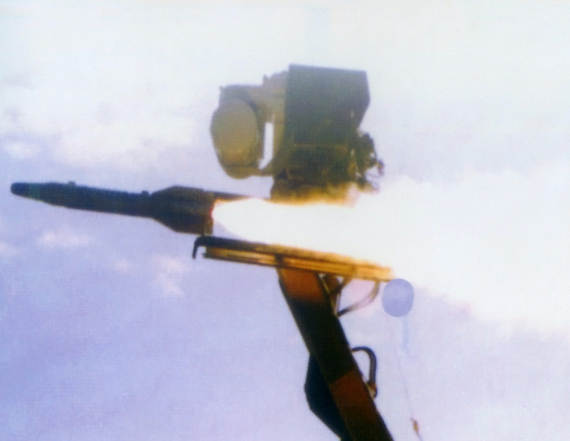 WZ-10 Red Arrow 10 dedicated anti-tank missiles test-fired

WZ-10 Search and instructions specific target system
Cao Weiguo translation
Reference News reported April 22: China has been slow to develop various uses of tactical missiles, but this work is accelerating. In many years, the PLA to rely on the wire-guided "Red Arrow" -8 missiles. North Industries Corporation by the production of this missile, the Russian "baby" AT-3 missiles, its design, and modeled on the "baby" the evolution of the family context of the missile, developed a series of ground-and air-launched models.
from the north produced a follow-up missiles. Now the "Red Arrow" a 9 emerged. "Red Arrow" a 9 in China, is described as "third-generation weapons," it looks 71C with the U.S. BGM a modified "Tao" missile or South Africa's "cheetah" missile strikingly similar, "Red Arrow 9″ The basic model is a semi-automatic command line of sight missile, portable anti-tank tandem high-explosive warhead, the effective range of about 5 km. The improved (with a millimeter-wave radar is equipped with self-guided head) has been the external display, but their service status is unclear.
China is developing for the WZ-10 helicopter gunships fired missiles in the air, missile, code-named "Red Arrow" -10. This is a "hell fire" level of anti-tank missile, believed to have been with the WZ-10 helicopter target acquisition system combined with instructions for several firing test. Another new type of missile is airborne light AR-1 missile, which first appeared in 2008, specifically for unmanned aircraft. Laser-guided, heavy 45 kg AR-1 shows the appearance of missiles, China's first attempt to present and future armed unmanned combat aircraft of the type required by an extremely lightweight missile on the battlefield.