Japan will buy ships built tanks and aircraft carrier-based fees in the budget (Figure)
Date:2011-09-01
Author:admin
Category:International military
Comment:0
Data Figure: Japan Self-Defense Forces a new tank-like vehicle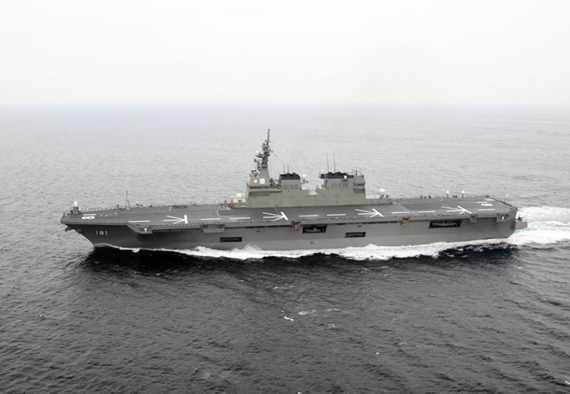 Data Figure: Japan Maritime Self-Defense Force of Japan to the number of columns loaded quasi carriers
BEIJING, Dec. 24 (Xinhua) according to Kyodo News, Japan 23 basic government decided to purchase new construction can carry tanks and helicopters, carrier-based frigate defense-related costs are included in the 2010 Budget. Japanese government may be worried about their own military deterrence and response to diminished capacity, but none of the other major countries, the purchase of new tanks, so the decision is expected to be controversial.
Japan has about 900 tanks, of which about 200 of the 1970s by the introduction of the next five years, these tanks will be eliminated, so need a new tank purchase. Aso before August the government had proposed to spend 56.1 billion yen (about 4.17 billion yuan) to buy 58 of the budget request, and Hatoyama government in October proposed budget requirements will be drastically reduced to 16 of its 157 billion yen.
10 months of budget requirements, can be equipped with helicopter carrier frigate construction cost of $ 118.1 billion yen. In the preparation of the budget is expected to cost the two will be further reduced.
frigate displacement of about 10,950 tons of the total length of 248 m, called the maximum level of MSDF vessels. The frigate will be the hub of a naval ship, but also in response to large-scale disasters, international peacekeeping operations, emergency transportation during the Japanese and other overseas play a role.
In addition, whether the original of Futenma Air Station in Nago relocation destination for the construction of facilities fees 28.8 billion yen (about 2.14 billion yuan) in the Budget regarding the Japanese government did not make it clear that these costs will likely be included in the use of undefined "Treasury debt behavior." If you made it clear that Japan and the U.S. will fulfill existing agreements, it is bound to provoke opposition from the ruling coalition of Social Democrats, while the United States also requested the implementation of existing agreements. The Japanese government to postpone conclusion of the policy, the move is "vague" one of the measures.
on the main armament, the Japanese government administration refresh the meeting to make screening of "waiting for the political judge," the decision. After the regime change in the new "National Defense Program Outline" was postponed to the formulation of the end of next year, so also with a view "should be developed and then apply the new framework."
increased from about 2010 to intercept North Korean ballistic missiles deployed "Patriot -3″ (PAC-3) anti-aircraft missiles issue, because foreign minister, who is also skeptical of its practicality, So temporarily included in the budget.
have _COUNT_ Comments I want to comment
. otherContent_01 p {line-height: 23px; margin: 0px;}
Related reading:
resolve the world's military powers: Japan focus on developing long-range weapon
Japan Self-Defense Forces advocating thrift huge military for weapons development (Figure)
Japan's hidden military expenditures high count civilian spy satellites, space (Figure)
Japan plans to buy 40 F-35 stealth fighter deal Chinese Air Force
Japan's defense budget by 3 percent next year intends to build aircraft carrier-type ships (Figure)