Home
»
China military
» U.S. large demonizing China: People's Liberation Army to help the United States on behalf of the invasion
U.S. large demonizing China: People's Liberation Army to help the United States on behalf of the invasion
Date:2011-09-01
Author:admin
Category:China military
Comment:0
Shooting People's Liberation Army attacked the lens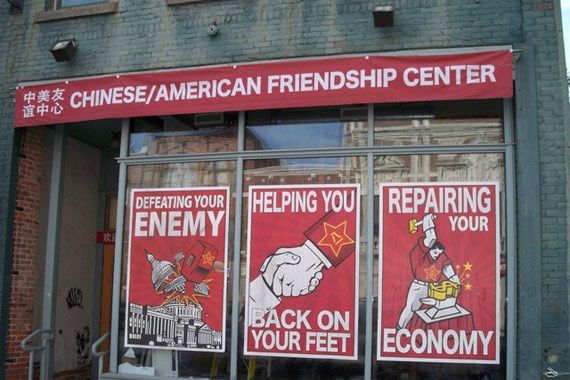 China-US friendship, the play center in the Chinese army posted posters (from left): defeat your enemies , the more help you recover from illness, repair of your economy.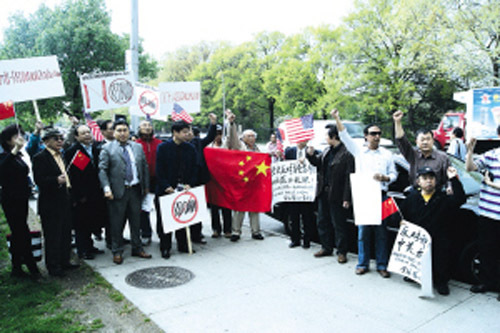 New York to protest anti-Chinese film" Red Dawn "show
published May 31, according to the" Global Times "reported that the U.S. is making one of MGM's blockbuster -" Red Dawn "film is about: someday, the United States unable to extricate themselves in deep financial crisis, the Chinese army in order to" fix the U.S. economy "and" We are here to help "in the name of the U.S. invasion, and ultimately defeated by a group of American teenagers. Since the whole film is full of "kill the Chinese people," the dialogue and a variety of image lens to demonize China, many Chinese are very angry.
According to sources, the film includes a large number of "demonizing" China's Lens: heavily armed PLA and Chinese armored vehicles patrolled the streets in the United States, soldiers armed with AK-47 rifles, wearing a flag armbands, posted everywhere political posters; flying over the occupied town of "August" flag, banners and street banners hanging on both sides. In addition, "August" like the Nazi emblem is also printed on the flags on long flag, the PLA became a Nazi accomplices.
27 U.S. TheAwl.com site commented that, although MGM said, "Red Dawn" is just an action movie, is not intended to promote anti-Chinese ideology, but the outside world public opinion, the film does reflected to some extent some Americans alert to China's hostile attitude, which is a very dangerous tendency. (Newspaper special correspondent in the United States not later than the reporter Yue West)
copyright works without the "Global Times" written authorization is forbidden and offenders will be held liable.
Related reading:
Photos: Sina friends witnessed the U.S. invasion of Hollywood Liberation Army