U.S. new supersonic unmanned test flight two hours to reach around the world
Date:2011-08-31
Author:admin
Category:International military
Comment:0
HTV-2 hypersonic unmanned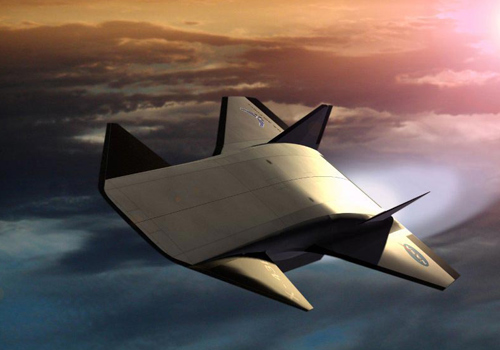 This is NASA2004 was developed hypersonic new spacecraft – X-43
International Online Zhuangao: According to the German" Der Spiegel "magazine website reported that the U.S. will test over the Pacific Ocean in April one of the latest supersonic unmanned aircraft, called the second generation of "Falcon" Hypersonic aircraft (Falcon Hypersonic Technology Vehicle 2, HTV-2) of the aircraft can be carrying 5 tons of supplies to more than five times the speed of sound speed can be reached within two hours anywhere in the world.
HTV-2 uses Typ Minotaur IV engine technology, will be in California's Vandenberg Air Force Base off test. In the rocket separation, HTV-2 degrees in the atmosphere will be hypersonic flight, and finally landed in the central Pacific Kwajalein Atoll Reagan experimental field. UAVs will fly 8,000 km to test the aircraft's insulation and gas-dynamic driving stability.
According to the U.S. Department of Defense under the U.S. Defense Research Projects Agency in advance (DARPA) of the report, HTV-2 load capacity of 5 tons, is the fastest flying aircraft. This black wedge-shaped planes can fly in 2 hours, nearly 17,000 kilometers, equivalent to half the circumference of the earth, and intercontinental range only between 5500-15000 km.
the U.S. military has been keen to have a faster hypersonic aircraft, is being extended service to replace the SR-71 "Blackbird" supersonic reconnaissance aircraft. The speed of this plane is three times the speed of sound, but DARPA has not made a breakthrough in technology.
2008 年, DARPA introduced a fighter to develop a similar plan to the HTV-3. By design, this plane with other supersonic aircraft "unprecedented performance", the speed can reach six times the speed of sound, will be put into use in 2012. However, since 2009 the U.S. Congress cut the budget, the project was forced to run aground, DARPA had to develop HTV-2.
the development of hypersonic aircraft to bring hope to the development of civil aircraft. British engineers are ready to develop a five hours you can fly to Australia from the UK high-speed aircraft, the aircraft no windows, designed to accommodate 300 passengers at speeds of up to 6,000 km. (Ge Wen-yuan)