Dubai assassination candidates after the Israeli intelligence agency increased (Figure)
Date:2011-08-31
Author:admin
Category:International military
Comment:0
Mossad agents as Israeli prime minister female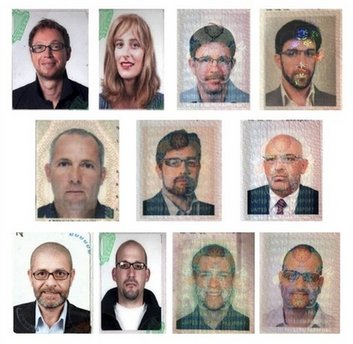 UAE police announced some killer suspected of killing Hamas leader Photo Source: Xinhuanet BEIJING
Jerusalem, March 2 (Reporter Yuan Zhenyu Gengxue Peng), according to Israeli media reports, after the assassination in Dubai, candidates the number of Israeli intelligence agency Mossad was significantly increased.
Palestinian Islamic Resistance Movement (Hamas) military commander Mahmoud Maba Huch January 20, a hotel in Dubai, United Arab Emirates, was assassinated. Dubai Police according to the survey believe that the Israeli intelligence agency Mossad and the case could not escape the stakeholders.
According to the Israeli "Yedioth Ahronoth" reported, although Israel denied any connection with the matter, but the continued media coverage of Israel and the Mossad onto the cusp. Side of the Arab countries, the EU states issued a condemnation of this assassination, Mossad in Israel side is greatly among young people, some people think that agents career thrilling, exciting.
reported that most of the candidates sent by the Mossad official website cover letter. This site offers Hebrew, Arabic, English and Russian languages ??services, ordinary people can fill in a form on-line recruitment. Mossad also regularly in the Israeli newspaper advertising.
According to another report, the police chief Tamim in Dubai on 28 February that identified suspected in the assassination of 26 people, the vast majority of hiding in Israel. He said that Dubai police after the incident with more than 10 countries to cooperate in the security agencies to track down the suspect's whereabouts after the crime. He said that the UAE is doing the work of the European countries, urging them to send security team to Israel in order to include the use of false passports, including the assassination investigation.
Dubai Police has so far released 26 suspects suspected of involvement in the assassination list and photos of these people into the territory of the UAE or Australia, European countries hold a passport.