South Korea Shen salvage ship stern was moved to safe waters surface (Figure)
Date:2011-08-31
Author:admin
Category:International military
Comment:0
South Korean navy ship part of the hull-day water


South Korea dispatched heavy crane salvage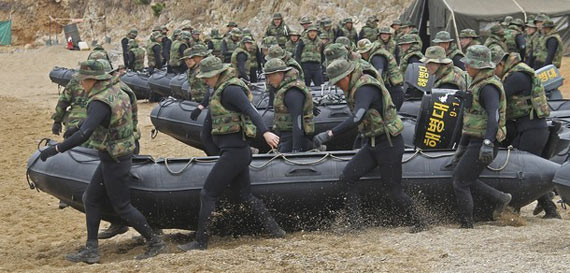 2010 年 4 12, the South Korean Navy ship dispatched rescue teams looking for missing persons
in Shenyang new network on April 12, according to Yonhap News, South Korea, the day the ship sank stern local time at 16:05 on the 12th began to be recovered surface, is currently moving to paekyong.
According to reports, South Korean military and civilian salvage company to consider tonight's storms and 3-4 meter waves, decided to move 4.6 km aft, near the water to move more slowly paekyong waters. Above the "surface" is the process of moving phenomenon.
In this regard, the public opinion, since I have surfaced, you can not rule out before the storm arrived salvaged possibilities.
related reading:
Photos: South Korea to use heavy-duty crane ship will sink Cheonan salvage