India Aqiongtanke weight will be more than 60 tons equipped with artillery missiles (Figure)
Date:2011-08-31
Author:admin
Category:International military
Comment:0
Data Figure: India to combat domestic Aqiongtanke performance demonstration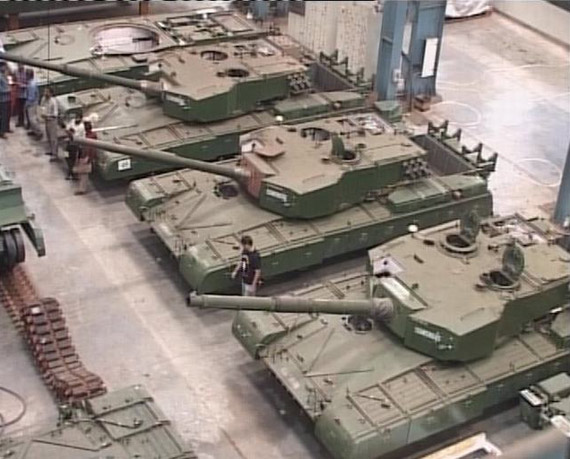 data for: Indian-made Eqiongtanke workshop
reporter/Weidong Xu
in the Indian Army Russian T-90 tanks have already become "the backbone of armor," and their "Arjun" Main Battle Tank has been isolated. But in a recent comparison test, "Arjun" actually surprise victory, beyond T-90, then the Indian Army also expressed willingness to purchase.
"Arjun" tanks were newborn
According to India's "Business Standard" reported on April 14, early March this year, stationed in the card than Seoul's 180 Indian Armoured Brigade in the Rajasthan desert on China-made "Arjun" tanks and Russian-made T-90 tanks for the performance comparison test, the results show, "Arjun" win in the Indian Army fleet of tanks T- 90 main battle tanks. Because of "Arjun" excellent performance, the Indian Army has not been firmly opposed to purchasing the frequent problems of the domestic tank.
Indian Army has just phase "Arjun", the Indian military factories can not wait to want orders. It is reported that India's Defense Research and Development Organization is doing its best to reach the deal. The department proposed to guarantee heavy vehicle factory near Chennai (HVF) "Arjun" the continued operation of the tank production line, the Indian Army as soon as possible the best order.
fighting thanks to "import"
India's Defense Research and Development Organization is responsible for armaments and combat engineering Senderos who said, "Arjun" tanks will be equipped with thermal imaging sight, commander of the tank to facilitate night observations. In firepower, anti-tank missiles equipped with, will "Arjun" tanks to obtain multiple means of attack. Senderos said: "Back in 2005, we had to use 'Arjun' Israel test-fired tank guns' lahat '(LAHAT) missiles will be' lahat 'indicator integrated into the' A Joan 'tank fire control system, only six months. "
If heavy" Arjun "tank performance was flat, like a law-abiding" white elephant ", then Israel's" lahat "artillery anti-tank missiles is definitely a" sharp fangs. " "Lahat" effective range of 13 km, with "top attack capability" using tandem warhead, can easily be puncture 800 mm thick armor. "Lahat" in front of observers by other platforms or indirect goal of the guidelines at the launch, the missile fire and the smoke is very small, will help conceal the whereabouts.
in the protection area, "Arjun" will use the blasting reactive armor (ERA) to provide additional protection for the tank crew. Senderos said, "blasting reactive armor will protect members from the threat of enemy missiles, initially we will 'Arjun' T-90 tanks and the installation of T-72 reactive armor used by the Russian-made explosion, but in the future we will develop Domestic blasting reactive armor. "installation of two tonnes of demolition after the reactive armor," Arjun "tank will weigh over 60 tons, the world's one of the heaviest tanks.
However, the Defence Research and Development Organization, said, "Arjun" strong power so that it can easily afford the extra weight. In addition, "Arjun" may temporarily have to rely on foreign production of engines (such as the German MTU engines).
in nearly 30 years of research and development and improvement process, "Arjun" repeatedly faced with the risk of being eliminated, and now finally get their own army favor, "fruition." But the current "Arjun" is still set in a large number of foreign advanced equipment, the Israeli missiles, Russian armored with German engine, even adding the French fire control system, such a complex configuration is likely to become a "logistical disaster", in the reliability of war is not convincing. Obviously, "Arjun" want to completely "over" T-90 is still a long way to go.