Home
»
China military
» Hainan space launch site after the completion of the public will be fully open (Figure)
Hainan space launch site after the completion of the public will be fully open (Figure)
Date:2011-08-31
Author:admin
Category:China military
Comment:0
data Figure: Jiuquan Satellite Launch Base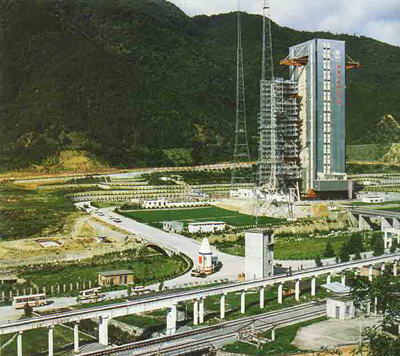 data for: the Xichang Satellite Launch Center data for

data for:
Taiyuan Satellite Launch Center in Xichang, China military networks, October 1, SUN Li Xinhua correspondent reported: China's fourth space launch – the launch site in Wenchang, Hainan is expected to be completed in 2013, this program is the most advanced space launch site after the completion of the public will be fully open. This is the party secretary of the Xichang Satellite Launch Center in the Sun interview with this reporter to defend disclosed.
Sun defending, said the Hainan launch site located about 19 degrees north latitude and low latitudes, will greatly enhance its competitiveness in the international aerospace market. The launch site will have a major thrust of China's new generation carrier rocket launch capability. Hainan Island Hainan launch site is located, will greatly enhance the smooth flow of maritime transport capacity of large equipment, and the broad waters are conducive to the handling of the rocket debris.
new Hainan launch site area is completed, China will be mainly responsible for the space station and launch deep space exploration mission. It is understood that, in the Hainan launch site than existing geostationary satellites Xichang launch site will save about two percent capacity, the satellite life expectancy will therefore be extended.
Hainan launch site is completed, China will form a combination of coastal and inland, high latitude and low latitude launch site with a new layout for the improvement and increase China's space launch capability milestone. The launch site on September 14, 2009 groundbreaking, the current progress.