Home
»
China military
» Reputation in the South China Sea for the relevant States to develop legally binding norms
Reputation in the South China Sea for the relevant States to develop legally binding norms
Date:2011-08-31
Author:admin
Category:China military
Comment:0
23, the 17th ASEAN Regional Forum Foreign Ministers Meeting held in Hanoi, Vietnam, U.S. Secretary of State Hillary Clinton said at the meeting of the American concerns and interests of the South China Sea, South China Sea island, said the territorial dispute concerning U.S. national interests.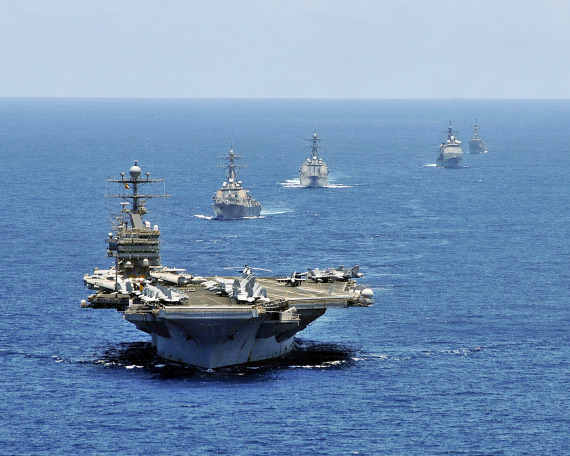 powerful U.S. Navy aircraft carrier fleet is able to swagger around the world support.
October 4, according to AFP news, the U.S. envoy said on Monday, to address some of the ASEAN countries and China in the South China Sea territorial issues, the United States is willing to help the development of relevant legally binding effect of the "code of conduct."
U.S. Ambassador Harry Thomas said in Manila, Washington, obviously, to ensure that the South China Sea in the form of the country through dialogue to resolve the problem. Thomas said: "We do not want to see conflict and we do not want to see war, and we will not take sides on this issue." Thomas pointed out that the ASEAN countries through the ASEAN Regional Forum and China should sit down and negotiate together to develop a viable code of conduct to ensure that this sea transport line from the impact of unexpected events.
Thomas said: "I think we have to wait for China and ASEAN countries to consult an opinion when ASEAN has its objectives, the ASEAN countries seek if we (U.S.) help, we are very happy to assist . "When asked whether the guidelines legally binding effect, Thomas said," of course ", but he immediately responded that Washington does not want involved in the conflict with China.
Chinese Foreign Ministry spokeswoman Jiang Yu on September 21 at the regular press conference that China firmly opposes nothing to do with the South China Sea countries, interfere in the dispute, objected to the South China Sea issue international, multilateral, expansion . Jiang Yu said China's South China Sea Islands and adjacent waters has indisputable sovereignty over the South China Sea should be consistently advocated by the parties through friendly consultation and peaceful means. (Li Zongze)