Home
»
China military
» Chinese Air Force Su-27 fighter planes to Turkey on the way fuel in Iran
Chinese Air Force Su-27 fighter planes to Turkey on the way fuel in Iran
Date:2011-08-31
Author:admin
Category:China military
Comment:0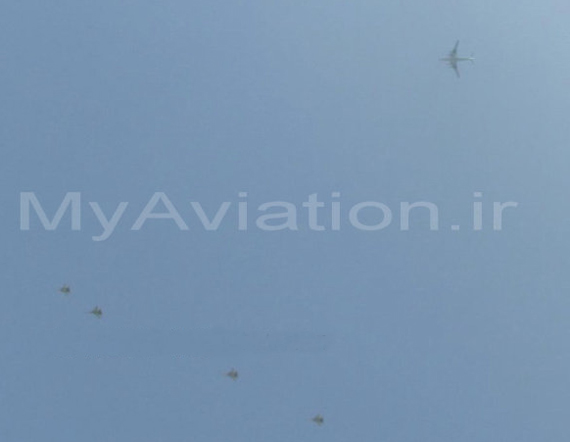 Chinese Air Force Su-27 fighters and four Il-76 transport plane through an Iranian airspace
LONDON October 12 News: Foreign media said the Chinese Su-27 fighters to go to Turkey on the way to refuel in Iran
11 Turkish Daily News Web site reported that Iran has a secret indirectly to Turkey in September to support joint air exercises that has caused U.S. concern.
the Turkish city of Konya with the Chinese Air Force held a secret, "Anatoly Eagle" joint air exercise – United States, Israel and Italy and other countries that participated two years ago at the "Anna Tory Eagle "joint military exercises.
reported that the four took off from the Chinese Su-27 fighters participating in the rush to Turkey on the way, have fuel in Iran – there were reports that Iran is the first country to allow his fighter bases in its territory refueling.
reported that by 3500 km range limit, rushed to Turkey in the way the Chinese Air Force's Russian-made Su-27 fighter planes to refuel in Pakistan and Iran.
China before the start of the exercise will be letters sent to the two governments Bahia, Bahia want leap in the two countries bilateral airspace and refueling privileges. In the way back to China, the Chinese fighter refueling again in Iran.
reported that the exercise is the time after two years at after careful consideration. The report also said that the sole purpose of the exercise is to enhance mutual cooperation between China and Turkey.
scheduled to be held in 2009 in the "Anatolian Eagle" multinational air exercise, in order to protest the January 2009 Israeli invasion of Gaza, Israel, Turkey refused to participate. However, the report said the move also led to the United States and Italy out of the year a joint air force exercises.
May this year, the Israeli raid to rescue the Gaza side of the international fleet, resulting in eight Turks, Turkish citizens and an American death. Reported that, in response to this, the Turkish government and Israel suspended all military exercises.
reported that in the exercise, Washington contacted Ankara, for its participation in military exercises with China in the use of F-16 fighter program is concerned – the United States believe that this potential threat.
Washington to Ankara in the memo: "We hope that you will comply with the relevant articles of association, be cautious about the transfer of technology to third countries on the issue." Taking into account the concern of the United States, Turkey, used during the exercise F-4 fighters, rather than the F-16 fighters.