Japan successfully launched a navigation satellite error of less than 1 meter (Photos)
Date:2011-08-31
Author:admin
Category:International military
Comment:0
Japan has launched "guide" was quasi-zenith satellite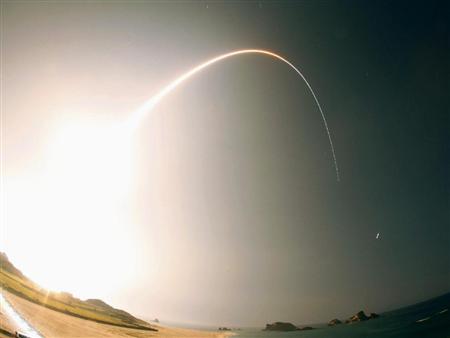 It is reported that" lead the way "satellite day stay in Japan many times over.
BEIJING, Sept. 12 (Xinhua) Comprehensive Japanese media, the evening of 11 local time 8:17, the Japanese Quasi-Zenith Satellite "guide" was developed with Japan's own H2A rocket from the Kagoshima Prefecture Aerospace Exploration Agency successfully launched the Tanegashima Space Center launch.
According to reports, Japan Aerospace Exploration Agency, said, "lead the way" satellite rectangular, length and width of 3 meters, about 6 meters high, weighs about 4 tons.
learned, "lead the way" satellite day stay in Japan many times over. The launch aims to assist in running the United States over Japan GPS satellites can detect peaks and the radio signal between the high-rise buildings is not easy to reach location, making the car navigation system, detection accuracy is significantly mentioned in an error control m.
"lead the way" satellite development costs of 735 billion yen. The Japanese government plans to build in the future of their own GPS system, but at least need to launch two such satellites, the minimum need of 200 billion yen investment. As of this year, Japanese investment in satellite development costs have been about 400 billion yen (about 3.2 billion yuan), ground equipment and launch costs about 335 billion yen.