Home
»
China military
» Liberation Army Daily: After looking at the cost of weapons development should avoid wasting the money
Liberation Army Daily: After looking at the cost of weapons development should avoid wasting the money
Date:2011-08-31
Author:admin
Category:China military
Comment:0
data for: Domestic new LT-3 see-through laser-guided bombs. Photo: doors wide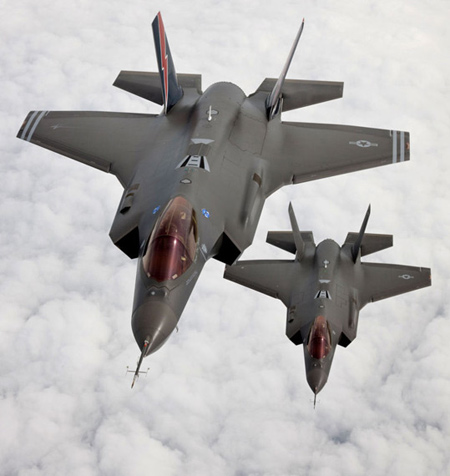 data for: U.S. F-35 fighter costs far exceeded expectations.
Zhang Lin Chengyong
use of simulation show false true hidden weapons, tactical value greatly. In fact, even if just from the economic considerations, but also very "money to make."
According to reports, F-35 fighter aircraft in addition to wide range of uses, performance art, the first of this aircraft was also positioned as a low-cost weapons. However, the media said that due to the running costs of the F-35 aircraft and more than 63% of the U.S. Navy said they could buy more F-18E fighter aircraft. This may also indicate that the aircraft cost far exceeded expectations.
do anything, we must make the appropriate investment, to pay the necessary price, simply, this is the cost. The re-perfect to predict in advance, they can not detail the actual process was simulated. Therefore, the first paper of weapons and equipment costs and the difference between the actual cost is understandable. Because of its unpredictable future, the difficulties must reserve space, such as design defect correction, weapons system vulnerabilities to fill a vacancy, and so on.
cost is followed by a return. Weapons and equipment revenue, not only in meeting immediate needs, more time to meet the future needs of the security for the future cost of benefits paid, but also need to pay at the time of construction. States often try to use high-tech weapons and equipment to improve performance, so natural weapons and equipment costs rise sharply. However, if the cost of new technologies and for the facilities, personnel training, cost too much derivative, weapons and equipment, "end" may not be very good, either due to cost much more than expected aborted, or manufactured can not afford .
weapons and equipment to develop, the cost can not be without calculations. Sometimes need to look far, there are some willing to invest a generous and boldness; sometimes, but we must look closer, to have collections of "rice" all carefully consider the "mean", the control must be controlled, not soft. Nearly far this degree must be careful to grasp. Only in this way, the development of weapons and equipment can not take the long route, do not waste money.