United States shot a bullet embedded in the Pentagon did not penetrate the glass (Figure)
Date:2011-08-31
Author:admin
Category:International military
Comment:0
10 19, investigators search for evidence near the U.S. Pentagon in Washington. Xinhua News Agency/AP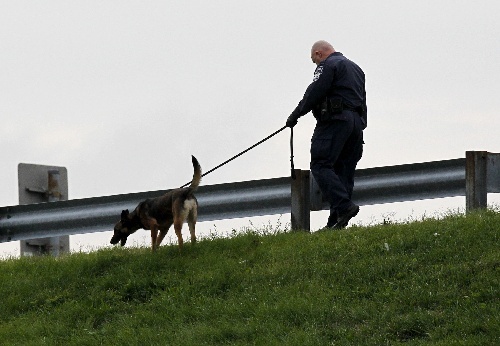 Pentagon shot. October 19, investigators search for evidence near the U.S. Pentagon in Washington. Xinhua News Agency/AP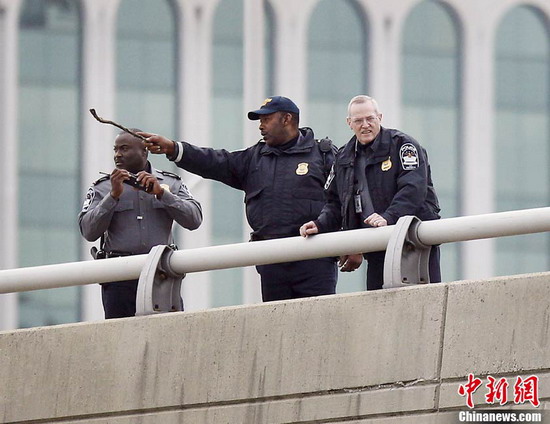 investigators search for evidence near the Pentagon. China News
WASHINGTON, Oct. 19 (Reporters Wang Fengfeng Du Jing) 19 U.S. Department of Defense Pentagon where the morning was shot, the bullet hit the windows of the building, but caused no casualties. Law enforcement agencies are currently investigating the incident.
Pentagon police chief Steven Karewa that same morning around 4:55, few police officers heard the sound of five to seven gunshots. Shots from the Pentagon south parking lot. Police immediately blocked part of the surrounding roads and entrances to start the search. Search found that three-and four-story building have been shot in a window, broken glass, the bullet being embedded in the glass did not penetrate. Side of the office were shot currently under renovation, no office, shooting caused no damage.
Karewa said he did not know what kind of weapons used in those shootings, it is estimated that a high rate of fire of the rifle. After the search is complete, the Pentagon reopened the surrounding roads, but the police closed the morning and a section of a highway near the investigation, and also near the green of personnel search the Pentagon.
the Pentagon and police are now federal, state and local law enforcement agencies investigating the shootings that day. Karewa said police believe the shooting was an isolated incident, but if there is new evidence, they may modify this conclusion. He said earlier in the day, about 50 km from the Pentagon, the Marine Corps Museum was shot, the window glass breakage. It is not clear that the two events have no connection.
Daifulapan Defense Department spokesman said it was the Pentagon since March this year the first shootings occurred. March 4, 36-year-old John Patrick del at the Pentagon than a security checkpoint shot and wounded two police officers, the police returned fire and killed him. Police did not identify the Beadle's motive, but that he might be disgruntled military.