US-Japan military exercises simulate combat interceptor fighter jets Islands (Photos)
Date:2011-08-30
Author:admin
Category:International military
Comment:0
U.S. military aircraft ready to launch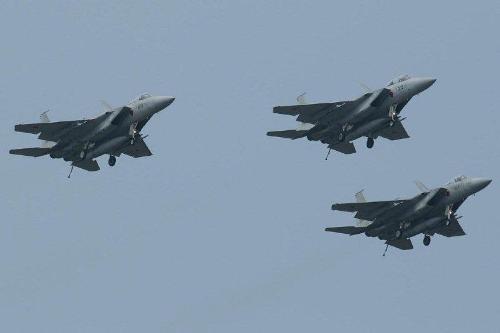 participating fighter group
BEIJING, Dec. 6 (Xinhua) network, according to Japanese news reports, the ongoing Japan-US joint military exercises between the fighting forces, was on December 6 a lecture entitled "seize the island action," the big sea and air exercises, the U.S. Seventh Fleet aircraft carrier "George ? Washington" group and the Japan Air Self Defense Force fighter 6 Aviation Regiment, attended this first exercise.
According to the information received that the Japanese Air Self Defense Force 6 Aviation Regiment, the only one facing the Sea of ??Japan from the air base – Komatsu bases, and U.S. fighter jets near the sea near Okinawa several times over a one-day exercise.
this is known as "Islands war," the Japan-US joint military exercises, in addition to Japan dispatched F15 fighter jets, but also sent out reconnaissance and early warning aircraft, the simulation of the "fighter jets" to intercept and attacks.
group also helped U.S. fighter group in the East China Sea over the Japanese fighter planes carried out multi-level battle drills. It is reported that the exercise showed that the Japan-US joint air and sea forces won.