Home
»
China military
» Rand think tank, said the proportion of India's military R & D far cry from the People's Liberation Army
Rand think tank, said the proportion of India's military R & D far cry from the People's Liberation Army
Date:2011-08-28
Author:admin
Category:China military
Comment:0
<! - Google_ad_section_start ->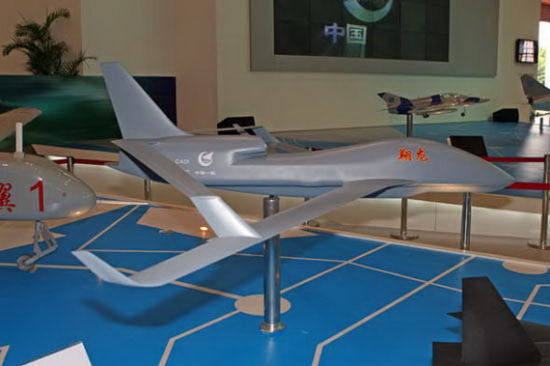 to UAVs and F-20 is representative of a group of new equipment that the Chinese military to take off. <! - Publish_helper name='original text' p_id='27 't_id='1' d_id='663289 'f_id='2' ->
official website of the RAND Corporation, according to recent reports, Rand Corporation published an article on China and India in 2009 and 2010 to analyze the budget, and thus speculated that the two future costs of military spending and military procurement development.
about China's defense spending, the article said that China's defense expenditure in some Western countries that belong to non-defense spending projects. China's defense expenditures by the following components: the official defense budget, paramilitary organizations, funding for the purchase of weapons systems from foreign countries the cost of defense R & D costs, subsidies to defense industries and arms exports earnings.
The report estimates that China's defense spending in 2009 to 481 billion yuan; In addition, the local paramilitary organizations invest 75 billion yuan; arms imports cost about $ 10 billion. Defense-related R & D projects with investment of 530 billion government investment in technology development projects funded by 400 billion; arms export revenue of 80 billion.
calculate China's total defense spending is China's official figure (481 billion yuan) plus paramilitary expenditures (750 million), cost of arms imports (100 billion), defense research and development costs (530 billion), government-funded technology development investment (400 billion), and the defense industry's net income (4193 or 145 billion yuan). According to the estimates, China's defense expenditure in 2009 was about 752 billion yuan, or about $ 110.1 billion (at exchange rate) or $ 201.1 billion (in purchasing power terms). Taking into account the defense industry's share of revenue accounted for defense spending, defense spending their year minimum of $ 52 billion, may also be 7000-804000000000 yuan. Its defense expenditure to GDP ratio is about 2.1% to 2.4%, well above the official 1.38%.
in estimating the cost of China's arms imports, the article China's official "equipment" to buy the data included, come to China when the arms purchase cost 2110-315000000000 yuan, accounting for 30-40% of defense spending .
On India's defense spending, the article said, the Indian defense spending for the 2009-2010 1.6666 trillion rupees, or about $ 34.4 billion (at exchange rate) or $ 101.2 billion (in purchasing power terms) over the 2008-2009 defense spending by 21.4%. India's defense expenditure is primarily used for infrastructure investment, the Army and allowances account for about three-quarters of the total. In addition, the expenditure is for the Army Air Force four times, seven times the Navy; about one third of total investment in infrastructure, R & D investment is less than one thirtieth of the total, a far cry from China. Indian paramilitary organization for 2008-2009 the cost of 2,300 rupees. With this in mind, India's defense spending is about 1.9 trillion rupees. India's military procurement expenditures for 2008-2009 of Rs 445 billion yuan, accounting for a quarter of total expenditure.
when it comes to defense spending in 2010, the article said, China's official figure of 532.1 billion yuan (780 billion U.S. dollars), accounting for 1.4 percent of GDP, grew by only 7.5% over the previous. This is so concerned about China's defense expenditure was surprised and puzzled observers, which is China's defense spending affect the long-term trend is uncertain. However, there is an impact is obvious, that China's defense spending in 2010 could be close to our short-term the forecast.
India's defense budget for 2010-2011 is estimated at 1.473 trillion rupees (319 million), of 1.417 trillion last year alone grew by 3.98%.
light of the above, the article that the most likely assumptions, China's defense spending and military procurement costs in 2025 will still be ahead of India, and China's defense expenditure ratio will rise. This result will help to India (because of its data integrity), but may underestimate China's expense (because of data gaps). In addition, India R & D and military procurement of low-performing and low efficiency suggests that if India failed to achieve significant success in these areas of reform, cooperation in defense capabilities in the development of the actual gap will become increasingly large, the gap in the quantity and quality will be greater; and military modernization in China may continue to maintain the input field advantage. (Sri Lanka years)